24 August 2021
Can you refuse the unjabbed patient?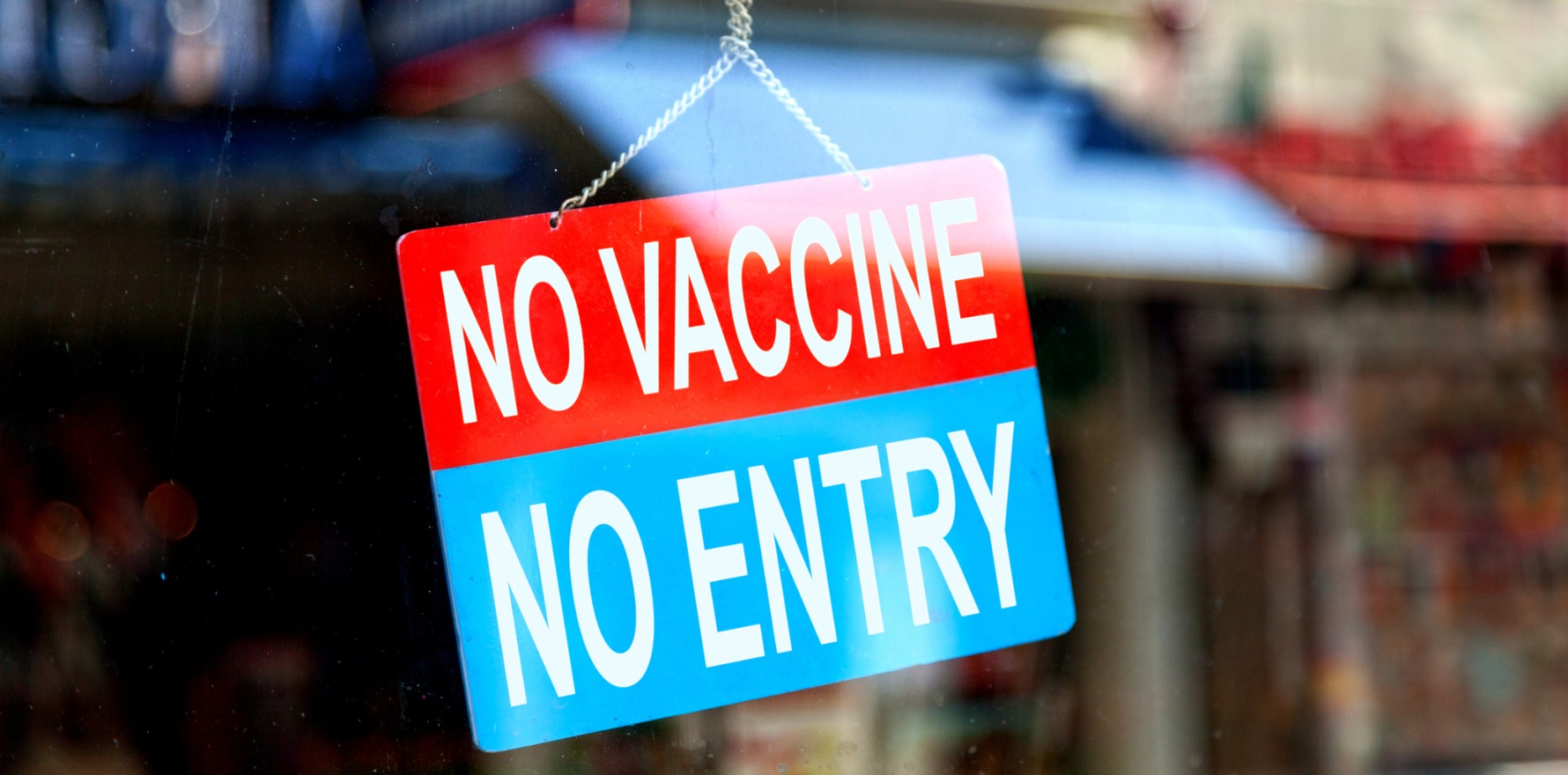 Individuals who work in healthcare, childcare, disability support and other essential industries will have to be fully immunised against covid in NSW by the end of the year, say state health authorities.
And Australia-wide, aged care workers and individuals working in quarantine are required to be fully vaccinated in order to work in their industries.
In jurisdictions currently under lockdown orders, there's been speculation about what freedoms that only fully vaccinated individuals may be able to enjoy in the coming months – such as attending gyms, pubs and restaurants.

It's an idea that's left some GP clinics, also small businesses prone to lots of walk-in traffic, wondering whether they can also restrict their face-to-face services to patients who were fully vaccinated.
The Health Care Complaints Commission, the NSW authority that deals with complaints about health service providers, told TMR that doctors were generally not required to see a patient unless it was an emergency.
"Generally, a medical practitioner is not obliged to see a patient unless that person's life is in danger and requires urgent medical assistance," a representative said.
Of course, the practitioner should consider how other service arrangements might be made available to the patient.
"A practitioner has a broad duty of care to patients and appropriate assessment by telehealth, face to face consultation, or referral to another practitioner should be considered," they said.
The HCCC also said that many patients could be partway through their two staged vaccination cycle against covid, something that should probably be factored in to any blanket rules about refusing to see certain patients.

However, there was also a risk that GPs could become the subject of a notification to AHPRA by refusing to see certain patients.
A representative from AHPRA and the Medical Board of Australia said that doctors were expected to comply with the code of conduct, which sets out the expectations of registered medical practitioners in Australia.
"If the Board was to receive a notification about a refusal to see patients because of their vaccination status, the Board would consider the facts of the specific case, taking into account its code of conduct," they said.
But they said they would always give the practitioner an opportunity to explain their actions.
In relation to decisions about access to healthcare, the MBA code of conduct states:
Your decisions about patients' access to medical care must be free from bias and discrimination. Good medical practice involves:
3.4.1 Treating your patients with respect at all times.
3.4.2 Not prejudicing your patient's care because you believe that a patient's behaviour has contributed to their condition.
3.4.3 Upholding your duty to your patient and not discriminating against your patient on grounds such as race, religion, sex, gender identity, sexual orientation, disability or other grounds, as described in antidiscrimination legislation.11
3.4.4 Giving priority to investigating and treating patients on the basis of clinical need and the effectiveness of the proposed investigations or treatment.
3.4.5 Keeping yourself and your staff safe when caring for patients. If a patient poses a risk to your health and safety, or that of your staff, take action to protect against that risk. Such a patient should not be denied care if reasonable steps can be taken to keep you and your staff safe.
3.4.6 Being aware of your right to not provide or directly participate in treatments to which you conscientiously object, informing your patients and, if relevant, colleagues of your objection, and not using your objection to impede access to treatments that are legal. In some jurisdictions, legislation mandates doctors who do not wish to participate in certain treatments, to refer on the patient.
3.4.7 Not allowing your moral or religious views to deny patients access to medical care, recognising that you are free to decline to personally provide or directly participate in that care.