22 September 2020
Bushfires cost billions in physical, mental healthcare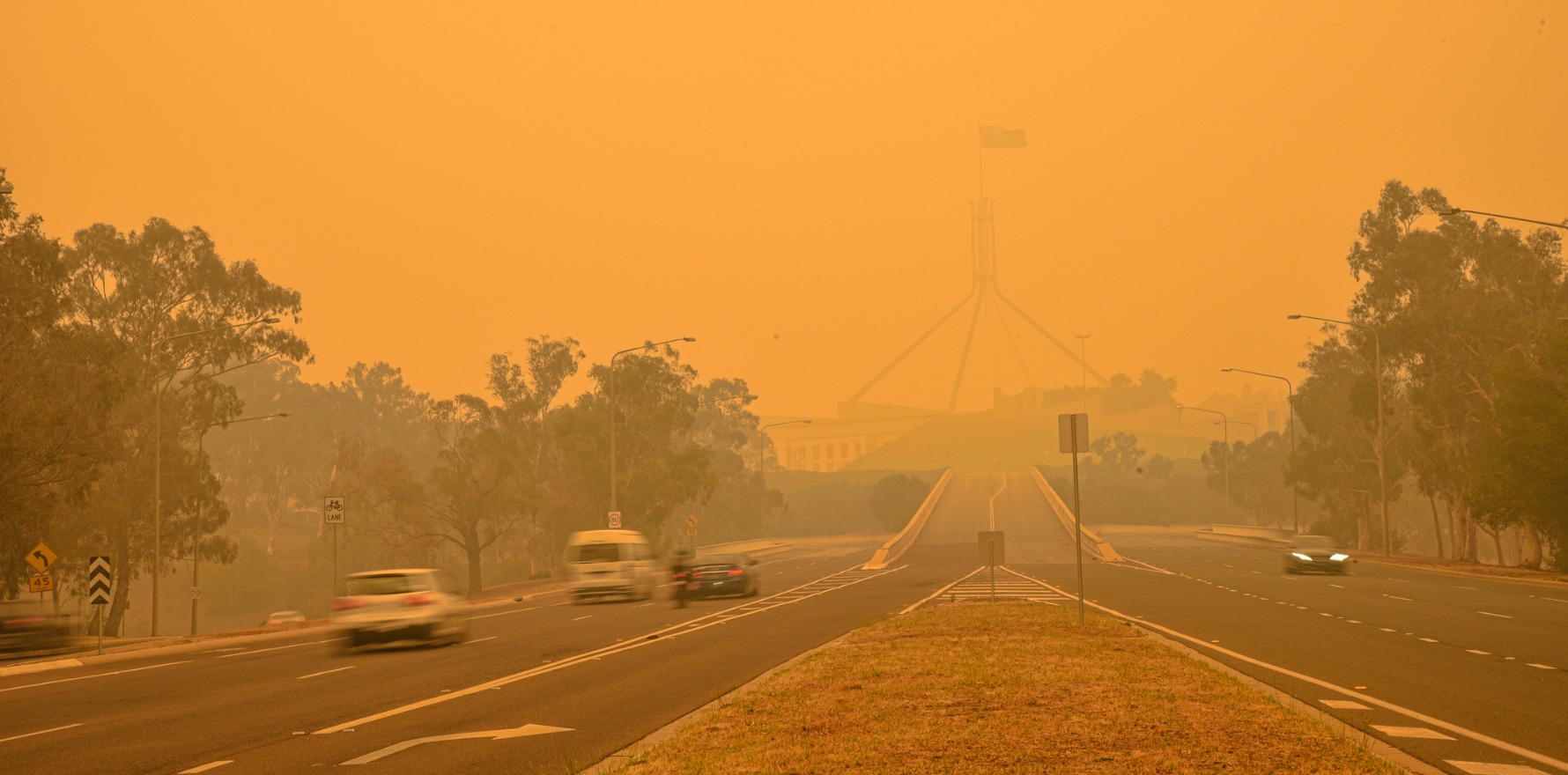 Last season's bill dwarfs that of any in the previous two decades, researchers have revealed.
---
The Black Summer bushfires that claimed hundreds of lives, burnt homes to the ground and sparked an ecological disaster also left Australia with a mammoth healthcare bill.
Extreme temperatures and widespread drought fed fires that led to $1.95 billion in smoke-related healthcare, a study led by the University of Tasmania's Menzies Institute for Medical Research has found.
It showed costs of $1.07 billion in NSW, $493 million in Victoria and $224 million in Queensland.
"The total cost was well above the next highest estimate of $566 million in 2002-03 and more than nine times the median wildfire associated costs for the previous 19 fire seasons of $211 million," Nicolas Borchers Arriagada, a lead author, said.
"The smoke from the fires is insidious and leaves in its wake extraordinary suffering that has, by and large, until recently been underestimated and sidelined as a critical management issue.
"Many survivors of bushfire events are both physically and mentally triggered by smoke for the rest of their lives."
While the analysis took in the cost of healthcare, it did not factor the impact the fires will have on future health outcomes, reduced productivity or the mental health burden.
For these reasons, the findings are likely to underestimate the true burden, the researchers wrote in a paper published in Nature Sustainability on Tuesday.
They argue the impact of wildfires on the health of large human populations are a crucial reason to improve climate change mitigation and achieve sustainable wildfire management.
'If we have more bushfire events of the magnitude which was experienced in 2019 and 2020, the health and economic costs will affect everyone in Australia, through either higher taxes or direct health effects," University of Technology Sydney Associate Professor Brian Oliver said in response to the research findings.
The fallout from the fires doesn't end there.
Australia's most densely populated cities and regions, particularly on the east coast, were exposed to extreme air pollution for weeks and in some cases months at a time.
Researchers believe that exposure was linked to 1523 emergency department presentations for asthma, 2092 hospital admissions for respiratory conditions and 1138 admissions for cardiovascular disorders.
The bushfires killed 33 people, and another 429 people died prematurely from smoke-related deaths.
In January, then AMA president Dr Tony Bartone warned denser smoke haze and more extended periods of exposure created new and potentially fatal health risks that many Australians hadn't previously had to face, including severe illnesses.
The research published on Tuesday shows the impact of the fire spread further than the regions where the fires burned.
Air quality was more than 12 times hazardous levels in parts of Sydney, and about 80 per cent of Australians were affected by the bushfires either directly or indirectly, according to the Climate Council.
Last month, 90,000 doctors across the country were represented in calls on the federal government to prioritise actions on climate change as part of its economic recovery from COVID-19.
The effect of the bushfires on mental health was likely to last decades, they said in a letter signed by peak health bodies, and pointed to fossil fuels causing air pollution that is linked to the early deaths of 3000 Australians a year.
"We urge the Australian government to ensure that health remains a central focus of all aspects of the COVID-19 economic recovery and to support a healthy transition to a climate resilient economy," the letter said.