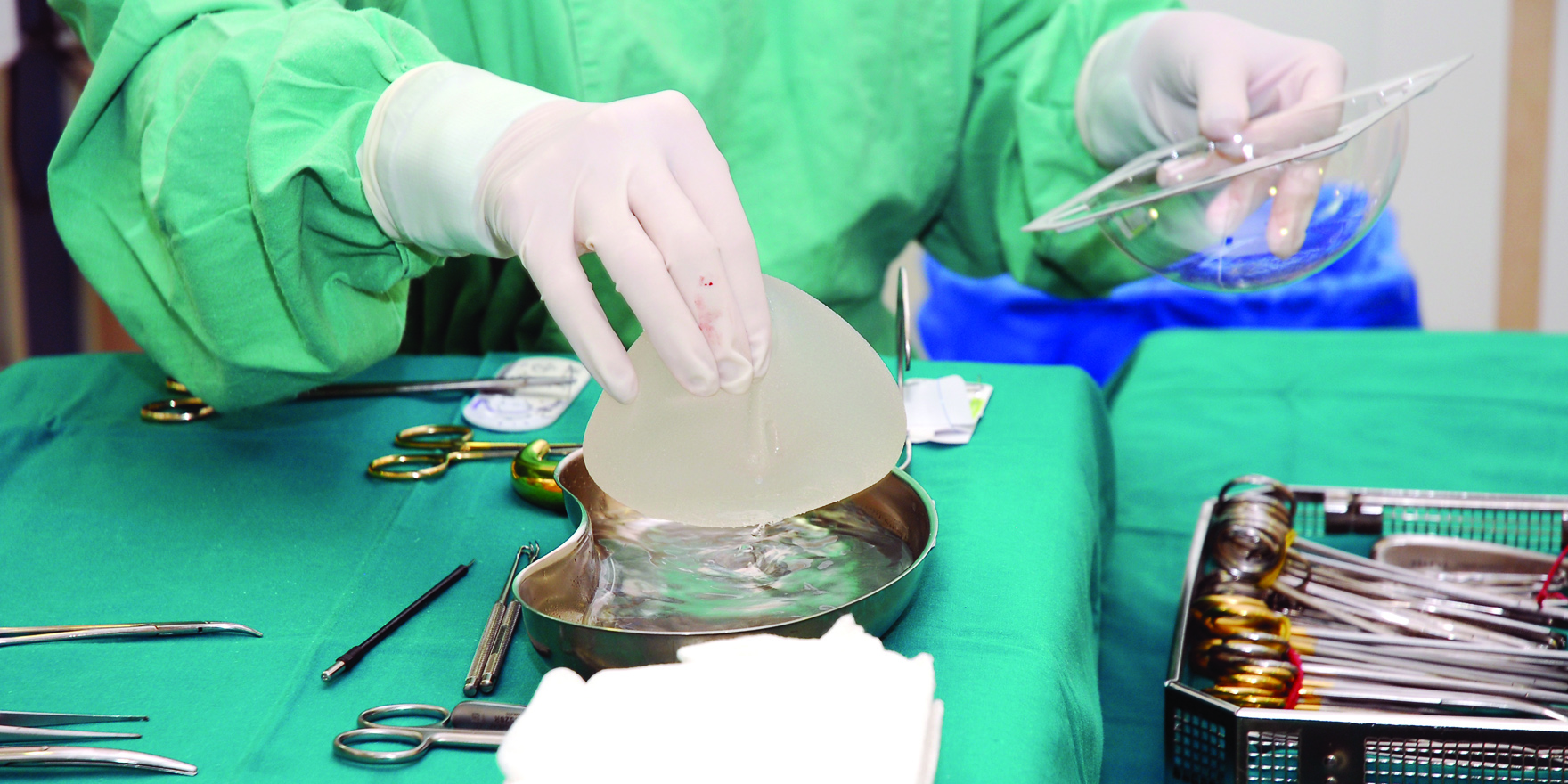 An Australian-first registry will help shed light on the risks linked to breast-implant procedures
---
Australian doctors are at the forefront of work to deal with an expected rise in lymphoma linked to breast implants, after confirming 53 cases in this country.
The TGA last year became the first regulatory body in the world to confirm the likelihood of a causal link, rather than an association, between anaplastic large cell lymphoma (ALCL) and certain breast implants.
The rare T cell-derived lymphoma has been identified in 53 Australian women between 2007 and 2017, with some cases occurring only three years after implantation, according to a study led by Dr Ingrid Hopper, who runs the Australian Breast Device Registry at Monash University.
Patients presented with unilateral swelling, pain or enlargement of the breast on average seven to 10 years after the initial implant, with a median interval of about eight years.  Clinicians should request an ultrasound for all patients with a breast implant presenting with an acutely swollen breast, the study reported in the MJA said.
"It is expected that with improved recognition, breast implant-associated ALCL will be more readily diagnosed and many more cases will occur," the study said.
A detailed case series across Australia and New Zealand found that all 53 cases arose with implants with surface rendering that was either textured or of polyurethane. None was linked to implants with smooth surfaces.
As of last December, 46 cases had been confirmed, including three deaths.
Dr Hopper told The Medical Republic the number of cases was expected to reach about 10 per year, reflecting a big uptake in textured breast implants in Australia in 2000 to 2010.
"In Australia, the majority of women have textured implants."
An estimated 20,000 Australian women undergo breast device operations every year.  The
registry, established in mid-2015, has gathered data on just 17,000 patients to date.
Dr Hopper said surgeons were enthusiastic about joining the registry, though approval processes had delayed the take-up.
Using an opt-out model, the registry aims to capture more than 95% of all procedures to produce uniform data sets that will improve understanding of incidence and risk, and permit pro-active monitoring.
"We are the first in the world to have this kind of registry," Dr Hopper said.
"Previously, issues to do with breast implants have always been investigated retrospectively; they had to go on data that had already been collected. Reporting was quite tricky as well.
"We are doing a prospective data collection. We collect data at the time of surgery and follow up at one, two, five and 10 years.  We also have data at the time of revision. If a patient develops BIA-ALCL, the original data will be there … to pick out the factors."
According to the research report, a leading hypothesis to explain the complication implicates bacterial biofilm growing on "macrotextured" implants which increases lymphocyte activation, leading to T cell transformation.  A deficient response to chronic inflammation might also be a factor.
The Australian registry had shared its data model with registries in countries such as the Netherlands, the US, Sweden, and the UK, leading an international effort that would amplify and speed up research, Dr Hopper said.
To ensure data quality, the registry is also asking device suppliers to share sales information that has so far been kept confidential.
MJA Online; August 28