14 February 2018
Breakfast TV under fire over cancer advice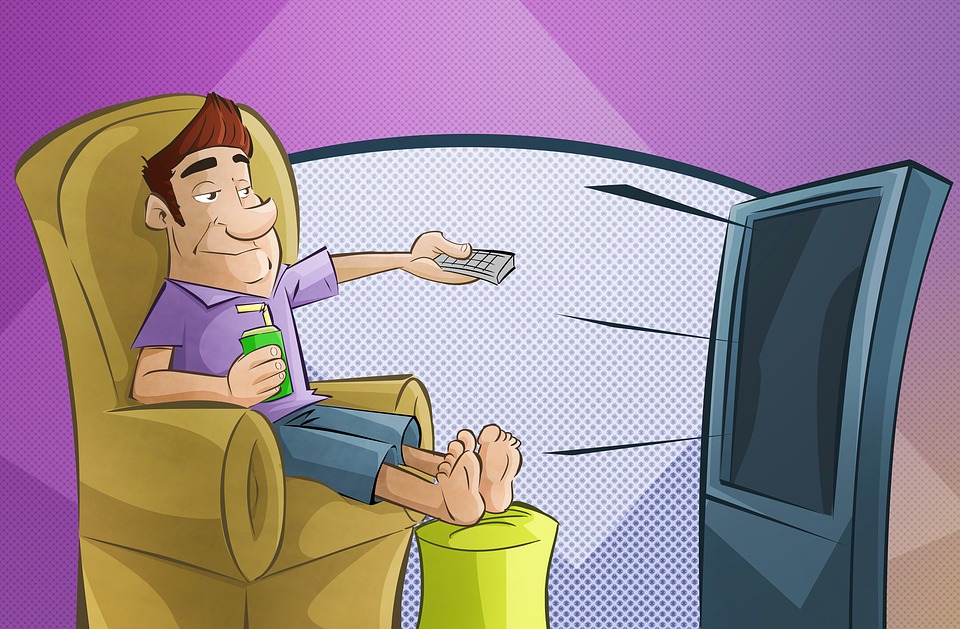 Doctors dismayed as breakfast TV presenters defy medical guidelines on prostate cancer screening and mammograms
---
Channel Seven's morning program, Sunrise, is under fire for broadcasting potentially misleading advice on cancer screening.
Doctors were dismayed this week to find the presenters defying guidelines by encouraging healthy Australians to undergo prostate cancer screens, with a digital rectal examination, as well as mammography 10 years earlier than recommended.
The Monday morning segment showed presenter David Koch, age 61, undergoing a digital examination and blood test to screen for prostate cancer and urging viewers to do the same.
"For blokes, it's so important," he told his co-hosts. "It's not that invasive. What happens with blokes is, because you hear lots of fellas who get prostate cancer and then in the past, it used to be whip out the prostate and it can lead to impotency, so that's the thing in the back of your mind the whole time," he said.
"But the treatments are so vast these days that it's not as bad as all that, and you've got to get checked. You must get checked."
The following morning, presenter Samantha Armytage introduced the segment by explaining that each day a different host would be having a health check, "a life-saving medical test for the biggest killers in Australia".
Ms Armytage, who is 41 years old, undertook her first mammography on the program, before ending the segment with a push for healthy women to begin screening as early as 40.
"They [BreastScreen Australia] say after 50 get them done every two years, [but] I would say to start at 40, if you feel like it, if you want to," Ms Armytage said, to the agreement of her co-hosts.
CEO of Cancer Council Australia, Professor Sanchia Aranda expressed concern about the promotion of these tests in asymptomatic people, saying it could lead to "over-diagnosis, anxiety, cost burden and other problems, often with no clinical benefit or worse, with adverse clinical outcomes".
While women aged 40 to 49 could also access free mammograms, they were not actively invited "as the benefits at a population level were not as high as in older women, particularly when balanced against the risks of over-diagnosis", she added.
Professor Paul Glasziou, general practitioner and expert in evidence-based medicine, said the promotion of these screens undermined years of messaging designed to reduce overdiagnosis, and could create community pressure for GPs to perform these tests.
He pointed to the RACGP's Red Book which recommends against routine screening of prostate cancer and emphasises the need for a thorough discussion about possible harms and benefits in asymptomatic men who are concerned.
"It's unethical to promote screening to a well person unless you provide them with well-balanced information on the evidence of the benefits and harms," he added.
Neither segments discussed the risks of screening, instead Professor Glasziou said the program promoted the "generally misleading idea that earlier is better".
The inclusion of a digital rectal examination was also a surprise to many medical professionals viewing the program.
In describing the importance of the examination, Dr Raji Kooner, urologist and robotic prostate surgeon, told Mr Koch that "unfortunately prostate cancer doesn't produce symptoms until usually it's too late".
When Mr Koch's asked whether the blood test was as good as the digital examination, Dr Kooner said that for men who were reluctant or embarrassed about the digital examination then "at least" having the blood test was sensible.
But he added that "about 10% of prostate cancers don't produce PSA … so I think it's important to do an examination as well".
Professor Aranda said this directly contradicted NHMRC-endorsed guidelines, which recommend against routine digital rectal examination for prostate cancer due to a lack of evidence of benefit in population studies.
"PSA testing for prostate cancer risk is also unreliable and associated with a high degree of over-diagnosis and over-treatment. It should only be provided following an extensive discussion with an individual man about the risks as well as any benefits of taking the test."
Instead, it was vital to ensure that only services that provide greater benefit than risk were promoted, she added.
A spokesperson from Seven issued this response:
"Sunrise has worked in conjunction with Australia's leading medical experts, practitioners and organisations including BreastScreen and The Heart Foundation, and with the utmost care to deliver this important series of medical reports.
"The response to Health Week is overwhelmingly positive and viewers have contacted Sunrise to share their own personal stories. Without doubt, the campaign is a success and has had a positive impact on our audience.
Sunrise will continue to raise awareness of such vital heath measures through initiatives like Health Week."