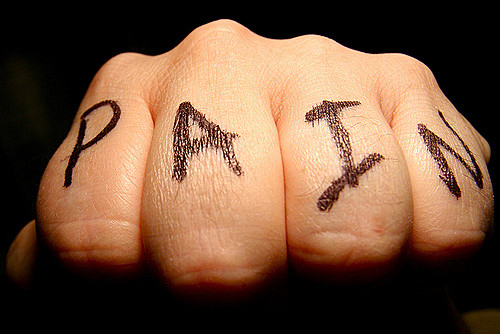 With the Band-Aid solution of over-the-counter codeine now gone, GPs are being urged to prepare for the hidden blights of unmanaged pain and psychological issues.
Despite a backlash from pharmacy groups, the move to make codeine prescription-only has been welcomed by pain specialists and doctor groups, who say it may save hundreds of lives each year.
It will also drive patients who have been relying on a substandard medication out of the woodwork, offering a welcome opportunity to address their real health needs, said Dr Michael Vagg, speaking on behalf of the Australian and New Zealand College of Anaesthetists' faculty of pain medicine.
"The fact that people in the population are so concerned about the change suggests there are a lot of individuals out there with undermanaged chronic pain, so it can only be a good thing they will be seeking help," Dr Vagg said.
Many patients who might appear to have codeine-dependence problems would have undermanaged chronic pain, and their behaviour with drugs would normalise once the pain was dealt with, he said.
"The first thing to be clear about is whether the person is taking a lot of over-the-counter codeine because they have an addiction problem, an undermanaged chronic pain problem, or, in fact, both."
But despite warnings of a February 1 influx of patients seeking the drug on prescription, clinical pharmacologist Associate Professor Darren Roberts said factors such as self-denial, stigma and stockpiling drugs might mean it would take some time before the extent of the dependence problem became apparent.
A survey of 1000 Australians, commissioned by genetics company myDNA in January, found that one in five people who used codeine were stockpiling supplies.
In 2013, around 15 million packets of codeine-containing medication were sold without a prescription. Dr Vagg said that some estimates suggested 5% to 10% of the codeine-taking population accounted for three quarters of all codeine sold.
When it came to individuals with pharmaceutical opioid dependence, two in five said codeine was their only drug of dependence, and the vast majority of these bought it over-the-counter, one Sydney survey found.
But codeine-dependent patients might not present as typical "addicts", according to Professor Roberts, who explained that they were more commonly well-educated and employed.
"There's a lot of self-denial, shame and stigma associated with addiction," he added. As a result, it was vital to take a non-judgmental and patient-centred approach to communicating with patients about addiction, even if that meant allowing the patient to talk about it at a later consultation after they had had time to reflect.
"It can be useful to reflect to the patient that we are seeing an increase in the number of people coming forward with this issue, based on the change in legislation," he said.
Saying that can normalise the issue, which can then encourage the person to come out and talk about it."
He also recommended the Clinical Opioid Withdrawal Scale (COWS), saying it was an "excellent scale" that was freely available to download and used by many addiction-medicine specialists to help streamline discussion with patients and other practitioners.
Patients are asked whether they experience symptoms such as goosebumps, runny nose and cramps, which can facilitate a more open discussion on opioid dependence and their management.
Clinicians would need to be prepared to explain what the purpose of the legislative changes were and how the restrictions could actually be a positive outcome for patients, Professor Roberts said.
The TGA recommends explaining to patients that there is no evidence that low-dose codeine is any better than paracetamol or ibuprofen for acute pain such as migraine or period pain, yet taking it exposes them to harms associated with dependence.
As well as reviewing the patient's pain management, it was important to investigate possible damage that might have been caused by high doses of paracetamol and ibuprofen, Professor Roberts said. This included blood tests and investigations for anaemia, and gastrointestinal and renal problems, if clinically indicated.
Opioid-substitution programs, such as methadone or buprenorphine and naloxone, had proven benefit in treating opioid dependence, although Professor Roberts encouraged all GPs to check their state's rules on opioid prescribing to people with a drug dependence.