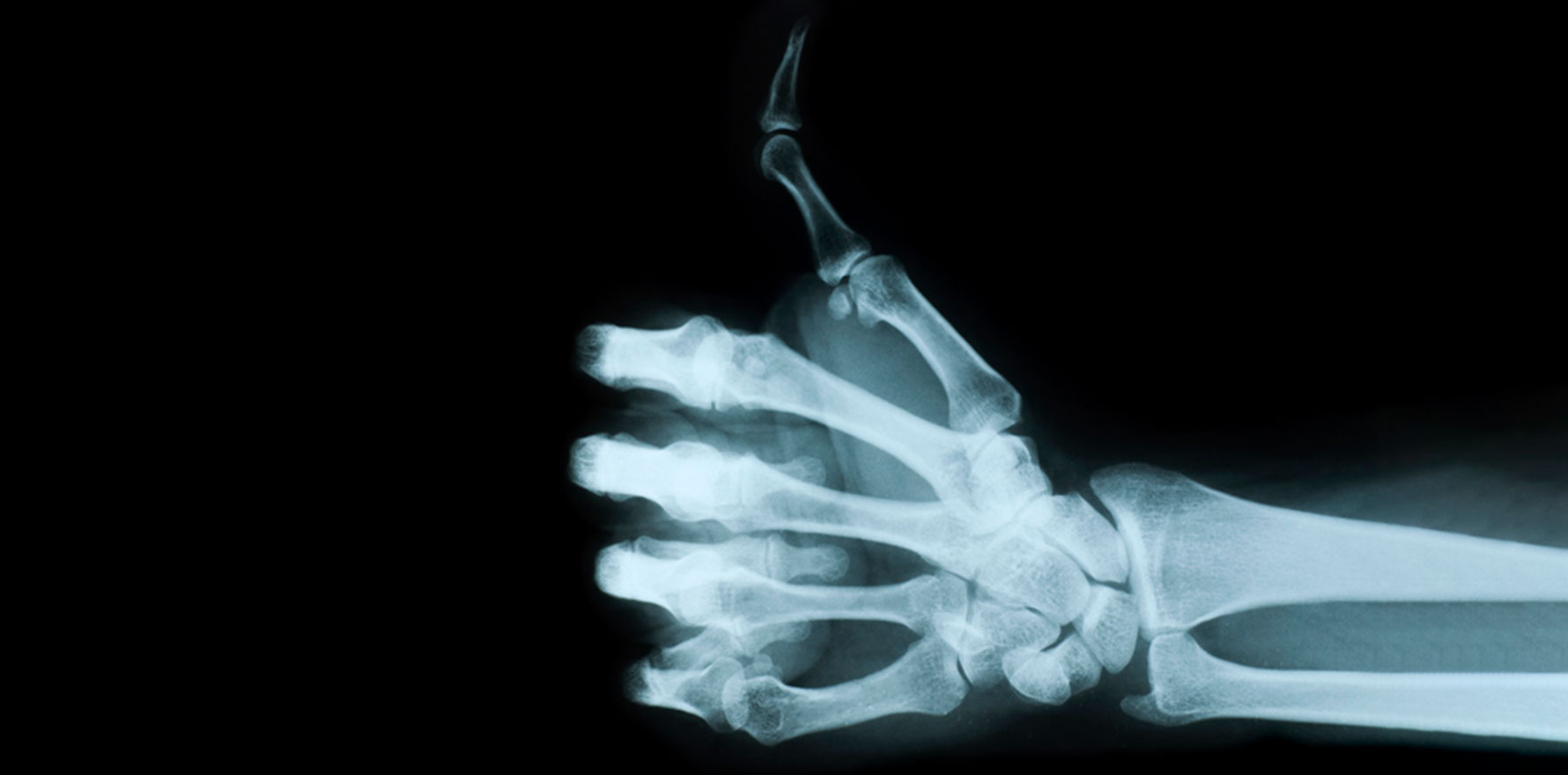 The Australian-led study is the first to find a link between abdominal aortic calcification and future dementia risk.
---
Spine scans commonly taken during bone density screening contain information that indicates whether a patient is at greater risk of developing dementia later in life, an Australian-led study has shown.
It's the first study to show an association between abdominal aortic calcification and the risk of future late-life dementia.
The study, led by Edith Cowan University researchers, investigated whether abdominal aortic calcification (AAC) was associated with a risk of late-life dementias, or dementia after the age of 80.
The researchers said spine scans offered a cheap, quick and safe way to screen for late-life dementia risk.
Bone density testing with dual-energy X-ray absorptiometry machines (DEXA) is widely used in osteoporosis screening. Those DEXA scans can also capture lateral thoracolumbar spine images which can be used to identify AAC, the researchers said.
"In older women at high risk of late-life dementia, widely available bone density machines may be a novel inexpensive, safe, and non-invasive way to identify individuals with accumulated vascular damage at substantively higher risk of dementia hospitalisations and deaths," they wrote in The Lancet Regional Health – Western Pacific.
The study included 958 women aged 70 or older who were living independently in the community.
Lateral spine images were taken in 1998 using a bone density machine, and researchers assessed the level of abdominal aortic calcification.
The women were given calcium carbonate supplements or a placebo for five years and followed up for another 10 years in the Perth Longitudinal Study of Aging Women.
Dementia records for each individual were tracked from 1998 to 2013.
Women who had moderate AAC had a two- to three-fold increased relative hazard of late-life dementia hospitalisations or deaths compared to those with low AAC, the study found, while women with extensive AAC had up to four times the risk.
Professor Ashley Bush from the Florey Institute of Neuroscience and Mental Health, who was not involved in the research, said it was a ground-breaking study and the first time AAC has been imaged as a means of predicting dementia.
"These are very interesting findings and are quite significant," said Professor Bush, head of the Florey's Aging Brain Division and director of the Melbourne Dementia Research Centre.
"It certainly highlights how vascular factors play a role in the risk for dementia and that even vascular problems in the periphery can be associated with dementia risk."
The study's weakness included the limitation to women and those over 70, he said.
"Readouts of dementia were based upon medical records instead of case files and the patients weren't followed up prospectively," Professor Bush said.
"But it's breaking new ground, and this kind of study has to start somewhere. Studying this particular cohort hopefully will provoke more studies of different cohorts."
The Australian and US research team was co-led by Associate Professor Joshua Lewis, National Heart Foundation Future Leader Fellow, and Professor Simon Laws, Director for the Centre for Precision Health.
Earlier detection and intervention may be the key to preventing the development of late-life dementias, Professor Lewis said.
"We know that the abdominal aorta is one of the first sites where vascular calcification occurs and is a marker of poor blood vessel health in other vascular beds as well as affecting blood flow throughout the body," he said.
"There is a strong link between cardiovascular health and dementia and a recent cross-sectional study of 1209 older men and women showed that AAC was associated with poorer performance in global cognition, verbal memory, and language fluency."
Professor Lewis said vascular brain aging was increasingly being recognised as a major driver of dementias, particularly late-life dementia.
"Screening for AAC may provide a window of opportunity to enable dietary, lifestyle and cardiovascular risk management strategies to prevent disease progression in older men and women," he said. 
The study did not explore the mechanism or show that AAC was the cause of dementia, Professor Lewis said.
"Rather we show that AAC is a marker of higher risk of late-life dementias, independent of other CVD risk factors and APOE genotype, a genetic risk factor for Alzheimer's disease – the major form of dementia."
He said potential mechanisms were shared risk factors and drivers of AAC, such as chronic kidney disease and low muscle and bone mass, which had previously been shown to be linked to cognitive decline or dementia risk in older men and women.
The team is doing further research to determine whether the finding is also applicable to older men and whether scans can be used to identify people with cognitive decline.
"This will open the door to studies of early disease-modifying interventions," Professor Lewis said.
The Florey Institute's Professor Bush said there were several advantages in detecting people who were at risk of developing dementia later in life.
"There are all kinds of lifestyle changes that can be reinforced, such as lowering blood pressure and correcting hypercholesterolemia, treating diabetes, increasing exercise and improving sleep," he said.
Professor Bush said using information from DEXA scans to predict dementia could become standard practice.
"Lots of people, particularly women, have DEXA scans. So it's possible to adapt the readout of the DEXA scan to give a report on the degree of abdominal aortic calcification and it could potentially be adapted to be used as a screening tool," he said.
"If a GP gets a report of moderate or severe abdominal aortic calcification in the report from a DEXA scan, that would add weight to the need to be alert for the risk factors for dementia and try to institute lifestyle changes or keep an eye out for cognitive deterioration."
The Lancet Regional Health – Western Pacific 2022, online 26 June