27 January 2021
Black Summer drove people away from GPs but into EDs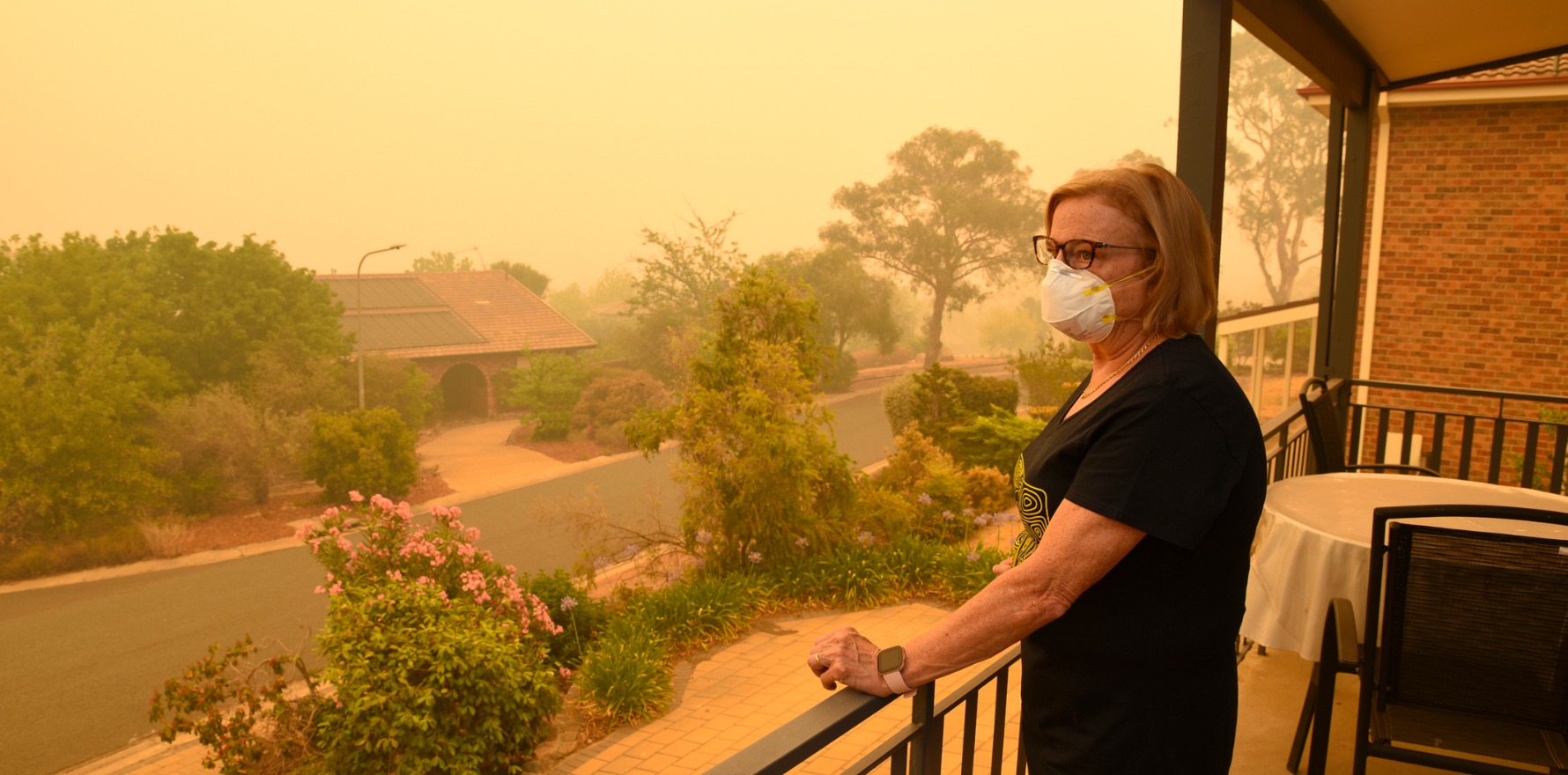 Patients may have been kept from their GPs by plummeting air quality during the horror 2019-20 bushfire season, according to a report from the Australian Institute of Health and Welfare.
In the week beginning 22 December 2019, GP visits were higher across New South Wales, Victoria and the Australian Capital Territory than in the same week in 2018.
But consults dropped the next week, when all three areas experienced some of their worst fire conditions.
The report authors noted they couldn't attribute the readings at specific air quality monitoring stations to larger geographic areas.
The patterns were "interesting", however, and might be partly explained by people heeding advice to minimise smoke exposure by staying indoors.
Patients might also have abandoned appointments if they had been evacuated and were unable to see their usual GP, they suggested.
The full impacts from the fires will not be known for some time, but a conservative estimate by researchers at the University of Tasmania put the smoke-related health costs of the fire season at $1.95 billion, which the report authors called "unprecedented".
Presentations to emergency departments for respiratory problems spiked in many areas – by as much as 86% in the NSW Riverina in early January 2020 compared to the same week in 2018.
Asthma accounted for most of these respiratory ED presentations – roughly one in 10 in NSW – but emergency presentations for COPD also rose, peaking at 186 cases in the week beginning January 12th 2020, which was 64% higher than that time in 2019.
Perhaps unsurprisingly, airway investigations also increased: MBS data for respiratory function testing showed that compared with the same week the previous year, the week beginning 22nd December 2019 saw a 35% increase in claims in NSW and a 39% increase in Victoria.
PBS data also revealed changes across in dispensing patterns for inhaled medicines for shortness of breath, including a rise of 40% in Victoria for salbutamol from January 5th 2020.
The same week, sales of salbutamol inhalers rose by 134% in the ACT compared to the same week in 2019.
This medication spike coincided with Canberra recording a PM2.5 concentration of 2,496?g/m3, which is roughly 100 times the level considered safe and the worst air quality in the ACT's history.
Translational researcher Professor Brian Oliver said the sale of inhaler medication was notable.
"One surprising feature highlighted by the report was the increased sales of inhalers, which are used to manage shortness of breath. The report did not examine who was buying these inhalers: was this people with pre-existing lung diseases buying life-saving medications, or was this people panic buying as we have seen with COVID-19?" said Professor Oliver, who leads the Respiratory Molecular Pathogenesis Group at the University of Technology Sydney and the Woolcock Institute.
Prescriptions for the medication also increased during the same period, he noted.
"So at least some proportion was related to medical need.
"The other feature of the 2019-2020 bushfire season was, fortunately, lower adverse health effects than we might have predicted. The report indicates that the likely reason was good public awareness (via media awareness) leading to avoidance."