2 August 2017
Beaten by NZ again – a tale of two countries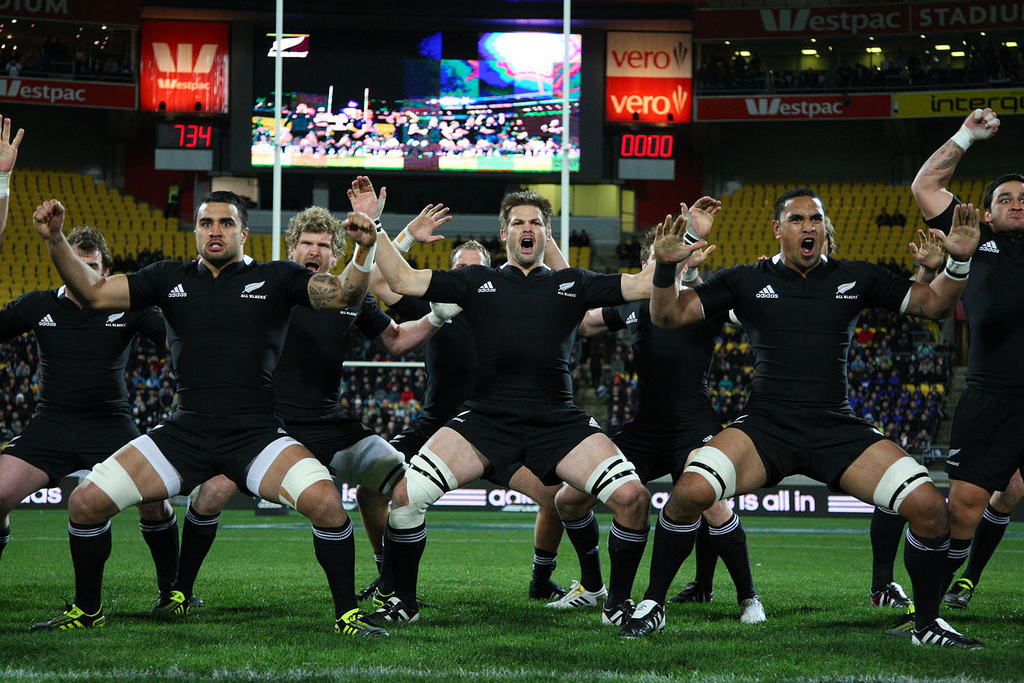 We love to hate our New Zealand cousins, but when it comes to e-cigarettes, they have got things right
---
Australia is falling behind its trans-Tasman cousin. New Zealand has the All Blacks, the America's Cup and marriage equality. Now its leading medical organisation has officially embraced e-cigarettes for tobacco harm reduction.
The New Zealand Medical Association's (NZMA) latest Smokefree Position Statement supports making nicotine-containing e-cigarettes legally and readily available in New Zealand. Sensibly this includes appropriate regulation to ensure safety and careful monitoring of outcomes.
After reviewing the latest evidence, the NZMA concluded: "It is likely that e-cigarettes will be an effective tool for smokers who want to quit. There is general scientific consensus that the exclusive use of nicotine-containing e-cigarettes is considerably less harmful than smoking."
This is in stark contrast to the view taken by Australian Medical Association which believes that: "Currently there is no medical reason to start using an e-cigarette." Who is right?
The NZMA's decision is in a national context which embraces e-cigarettes. In March 2017, the New Zealand government announced "the sale of nicotine e-cigarettes and e-liquid will be made legal". E-cigarettes will be sold as consumer products so smokers who are unable to quit smoking "have access to a lower-risk alternative". Parliament is currently preparing the legislation.
New Zealand has a similar adult smoking rate to Australia of 16.3%. It has set a target of less than 5% smoking by 2025 and recognises the need for additional strategies. Novel and innovative strategies such as e-cigarettes may make the difference.
New Zealand has followed a traditional abstinence-only approach, also known as "quit or die". The new laws will add a harm-reduction component to tobacco policy, to help those smokers who are simply unable or unwilling to quit. Complete cessation is always the preferred choice, but other options are needed if quitting is not possible.
The approach being taken in New Zealand is pragmatic. It recognises that the evidence is not yet fully conclusive, but that smokers should be able to choose a safer alternative which can lead to substantial health benefits. How can we deny this on compassionate and human rights grounds?
At the same time, users and the wider community need to be protected. The New Zealand legislation will include a suite of regulations to minimise any risks. These include bans on sales to under 18-year olds, some restrictions on advertising and bans on use in smokefree areas. There will also be requirements for product safety such as manufacturing standards, ingredient quality, labelling standards and child-resistant containers.
In contrast to the NZMA, the Australian Medical Association has set an unrealistic standard of requiring absolute proof for e-cigarettes before allowing their use. "Only once safety and efficacy has been thoroughly established" will the AMA support them.
This absolutist approach ignores the growing evidence from large population studies showing that e-cigarettes are helping smokers quit. Millions of smokers have quit in the United Kingdom, European Union and United States using e-cigarettes.
The AMA also sets an unreasonably high bar for safety. The UK Royal College of Physicians has concluded that the long-term use of e-cigarettes is unlikely to exceed 5% of the harm from smoking tobacco, which e-cigarettes replace. Any risk from e-cigarettes needs to be compared with the risk of smoking which kills two out of every three users.
The AMA is concerned that e-cigarettes will be a gateway to smoking for young people or will renormalise smoking again. However, 10 years of overseas experience has found little or no evidence for these concerns.
The AMA's position is embedded in a national tobacco control culture which does not value tobacco harm reduction. Although tobacco harm reduction is one of the three pillars of tobacco control in the Australian National Tobacco Strategy, it is supported in principle only and not in practice.
E-cigarettes are being strongly resisted by all Australia's nine health departments, the NHMRC and TGA and most other medical and health organisations. However, the momentum is shifting. The Royal Australian and New Zealand College of Psychiatrists recently broke free from the "groupthink" and announced strong support for vaping.
Australian health organisations need to look beyond abstinence and embrace the growing evidence for tobacco harm reduction. Evidence is never perfect, but there is now enough to allow smokers to legally access this much less harmful alternative while minimising potential harms with sensible regulation.
The losers from any delay are Australian smokers. These harm-reduction products will almost inevitably be accepted in time. While we wait, smokers are dying from preventable smoking-related health problems.
We love to hate our New Zealand cousins. But on this occasion, as on many others, New Zealand is right and we are wrong.
Colin Mendelsohn is Conjoint Associate Professor at the School of Public Health and Community Medicine, University of New South Wales, Sydney
 Disclosure: Colin Mendelsohn has no financial or commercial relationship with any electronic cigarette or tobacco company