19 June 2017
Why Australia needs its own CDC – now!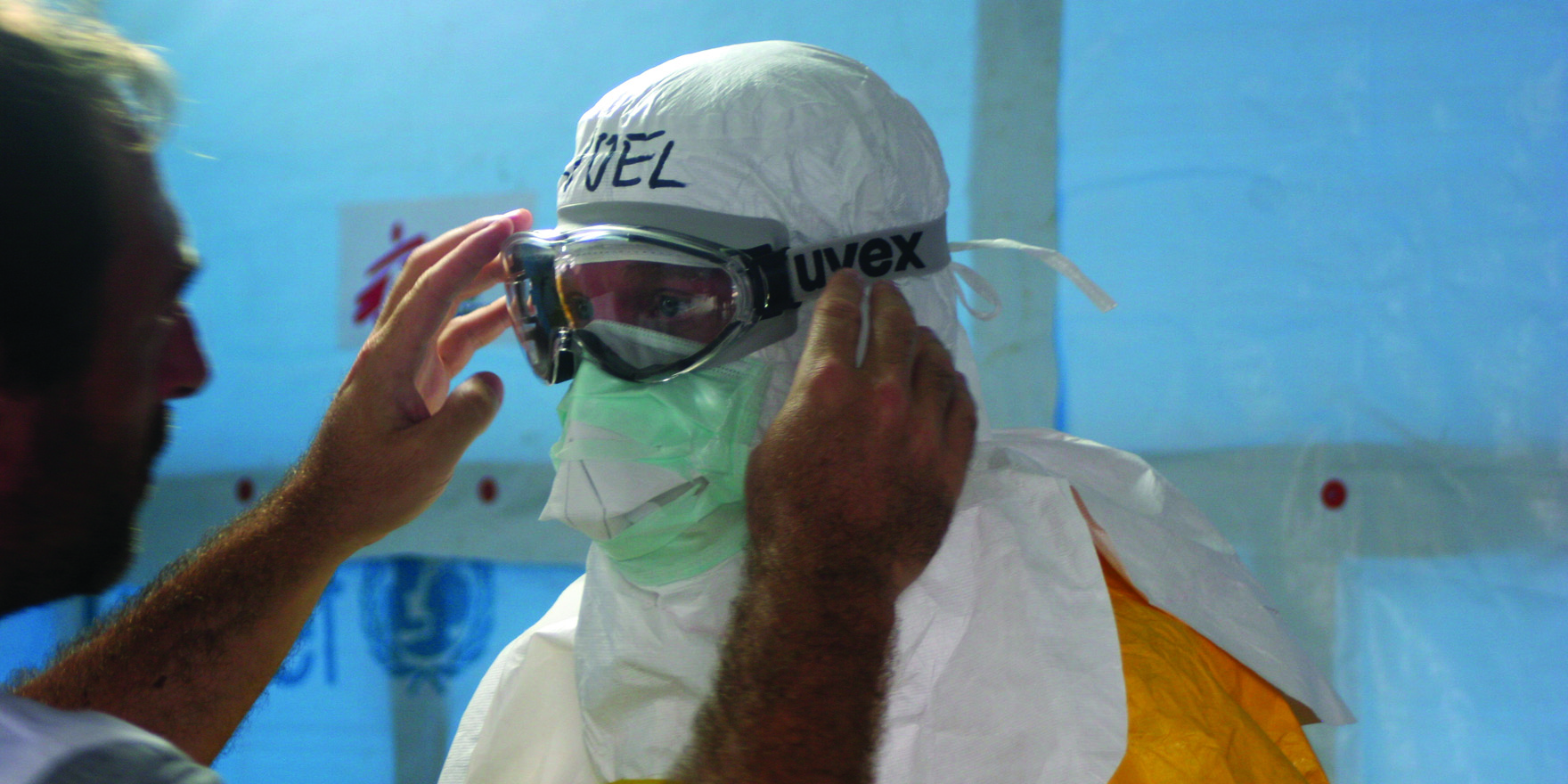 Canberra's reluctance to establish a national centre for disease control is a failure of imagination
---
Infectious disease experts are losing patience with Australia's failure to set up a central authority to plan for, coordinate and manage responses to the threat of pandemics and drug-resistant pathogens.
Various possible disaster scenarios are apparent: the arrival on Australia's doorstep of a zoonotic threat such as Nipah virus, which was the basis for the 2011 medical thriller movie Contagion; or the emergence of an untreatable superbug that could devastate the practice of medicine as we know it.
But for home-grown proof of how the existing system fails Australian patients, the recent syphilis epidemic in central Australia has scandalised doctors.
The outbreak started in western Queensland in 2011 and spread to the Northern Territory and Western Australia. Despite syphilis being a notifiable disease, more than 800, mostly indigenous, young Australians became infected over five years. It is said Queensland and the Territory added to the problem with ill-timed health workforce cuts.
Associate Professor Rob Parker, immediate past president of the AMA's Northern Territory branch, says various authorities fobbed off his concerns about the epidemic.
"I have written five letters to three bureaucrats and two ministers saying how could this occur and we have a real problem here in health," Dr Parker, a psychiatrist, told delegates at the recent AMA national convention in Melbourne.
"I get back the same letter every time. It's been cut and pasted. They say there's no problem, things are working really well. I say, how the hell could things be working really well if 800 young Australians get syphilis without any sort of thinking about how this might occur … or any actions that might stop it?"
Professor Cheryl Jones, president of the Australasian Society for Infectious Diseases (ASID), said the ability to respond quickly and effectively to the syphilis epidemic was undermined by the "disconnected" actions of state authorities.
ASID is now stepping up its long-standing campaign for a national centre for disease control, along the lines of the European hub-and-spoke model.
The new body would tap the expertise and resources of existing state agencies, with powers to force changes in the veterinary, agricultural and environmental sectors that were other vectors for disease, Professor Jones told The Medical Republic.
It would add value by avoiding state-based duplications in disease control, by gathering data to predict and monitor public-health threats, and by speeding up information flows. It could also lead efforts to minimise use of antibiotics.
Legal changes would be needed to permit faster notifications of infections, Professor Jones said.  "We have things that arise in one state, and because we can't, under legislation, share our data across states, there is a delay in our responses."
ASID aims to finalise an agreement with government on concrete targets for disease control reform at an Antimicrobial Resistance Summit in Melbourne on June 29, which will bring together government, medical colleges and other stakeholders.
A summit held in 2011 by ASID and the Australian Society of Antimicrobials, spurred work on a national government strategy, which resulted in an implementation plan in 2016.  But since then, things seem to have stalled.
"What we are saying now is, 'that's great', but we still don't have the coordination we need.   We need a centre like they have in Europe and in Canada.  We shouldn't have to wait for the next SARS," Professor Jones said.
"We've had this implementation plan, but where are the actions?  We need some clear next steps and we need targets. We need to know if we are being successful, we need resourcing … so we can say, yes, we have reduced antibiotic use, we are not the worst in the OECD, we are going to do it by this time, and we will know it by capturing this data."
ASID says hounding GPs to rein-in prescriptions of antibiotics is not a solution on its own.  The effort needs coordination across all sectors, including vetting of imported food products for antibiotic contamination and closer control of drugs in animal husbandry.
Globally, anxiety about antimicrobial resistance is rising. The World Health Organisation last year recognised the issue as one of the three greatest threats to human health, and in January the US Centers for Disease Control reported a case that sent a chill across the world.
That was the death of an American woman from untreatable septic shock after her return from a trip to India, where she had fractured a femur and undergone surgery and was given intravenous antibiotics.  Her killer was a pan-resistant Klebisiella pneumoniae acquired in India.
"To ignore this (case) is unrealistic," Professor Jones said. "Because of our internationalisation, those infections come to Australia. We need to respond to what is happening globally as well as locally."
Professor Bart Currie, an infectious diseases physician at Darwin Hospital, commended the government's adoption in September last year of an emergency response plan for communicable disease incidents of national significance.  "We would support everything that's in that plan, but we do not have the people to implement that plan," he told AMA conference delegates.
Professor Currie said it was acknowledged that a coordinated communications response would be vital in the event of a pandemic, and the emergency plan referred to a "national media response network" of commonwealth, state and territory agencies.
But health officials in Darwin had heard nothing of the network, no meetings had been held, and there were no preparations in place for the next pandemic.
"There is a plan there, but we don't have the people to coordinate it."
Professor Currie, head of the Tropical and Emerging Infectious Diseases Division at Darwin's Menzies School of Health Research, said Australia had "dodged a bullet" in the 2009 swine flu pandemic only because the H1N1 strain was not very virulent.
Yet, infectious disease physicians said it had pushed resources in their jurisdictions to the limit of capacity. State and territory health workforces "would not have met expectations" if the epidemic had been more severe or more extensive, he said.
"Even in Papua New Guinea, where they have no system at all in place, it wasn't such a big issue with the pandemic flu.
"But if a big one comes along – H5 or H7, which is more virulent – then we would be in extreme trouble being able to coordinate things, even in the first few weeks."
Discussions about a national centre for disease control in Australia have been going on since the 1990s. It's understood that the federal government has shied away from a commitment because of costs, but perhaps there's also a failure of imagination.
Doctors fear it could take a terrible shock to change this mindset, as happened in Canada when that country's provincial public-health authorities were overwhelmed by the SARS outbreak of 2003.
Ultimately, only 44 people died of SARS in Canada, among more than 700 deaths in 37 countries around the world, but the crisis resulted in the formation of the Public Health Agency of Canada in 2004.  The agency is now recognised as a world leader for its international data collection work.
By comparison, Australia has got off lightly.
Dr Rob Grenfell, director of health at CSIRO Health and Biosecurity, says a more proactive national approach that harnesses Australia's agro-science expertise could help prevent new zoonotic influenza strains.
"With the research techniques we have now, we can actually diminish the amplifying vectors, which are pigs and poultry," he said.  "We've got great agricultural techniques for quarantining … but we could actually breed out all influenza susceptibility in our stock."
The previous outbreaks of Hendra virus in Queensland and northern NSW – transmitted from bats to horses and to people, resulting in four human deaths – exposed weaknesses in the current surveillance system, he said.
First, horse owners had defied quarantine restrictions by moving horses out of affected areas "because the horse racing industry was more important than human health". Secondly, it took more than two years after a person had died from the virus for a Hendra vaccine for horses to be developed. The vaccine was made available in 2012.
Dr Grenfell said Nipah virus was similar to Hendra and Ebola, two diseases that had arrived from the animal world with the means to kill humans.
"[Nipah virus] is the one, at the moment, we are absolutely petrified about," he said.
Nipah was first identified in Malaysia in 1998 and traced to a co-mingling of bat and pig viruses. Pigs died, the virus spread to abattoir workers, then passed into the general population, killing more than 100 people in Malaysia and Singapore. Outbreaks, linked to bat-contaminated palm wine, are still occurring in Bangladesh.
"Internationally, everyone is wondering where it's going to go next. Maybe the Philippines?" Dr Grenfell said.  "Anyone who doesn't believe the impact of this virus, have a look at the movie Contagion, which is based on quite accurate information."
Meanwhile, climate change presents new challenges for public health.
"Mosquitoes don't respect state boundaries," Dr Parker said. "There have been five cases of Ross River fever in Victoria.  With global warming, the Aegypti mosquito is going to be travelling south and population centres such as Sydney and Melbourne are going to experience illnesses they have not experienced before, such as dengue and malaria. The government does not seem to be particularly well prepared."