29 October 2020
Are you losing patients to new digital platforms?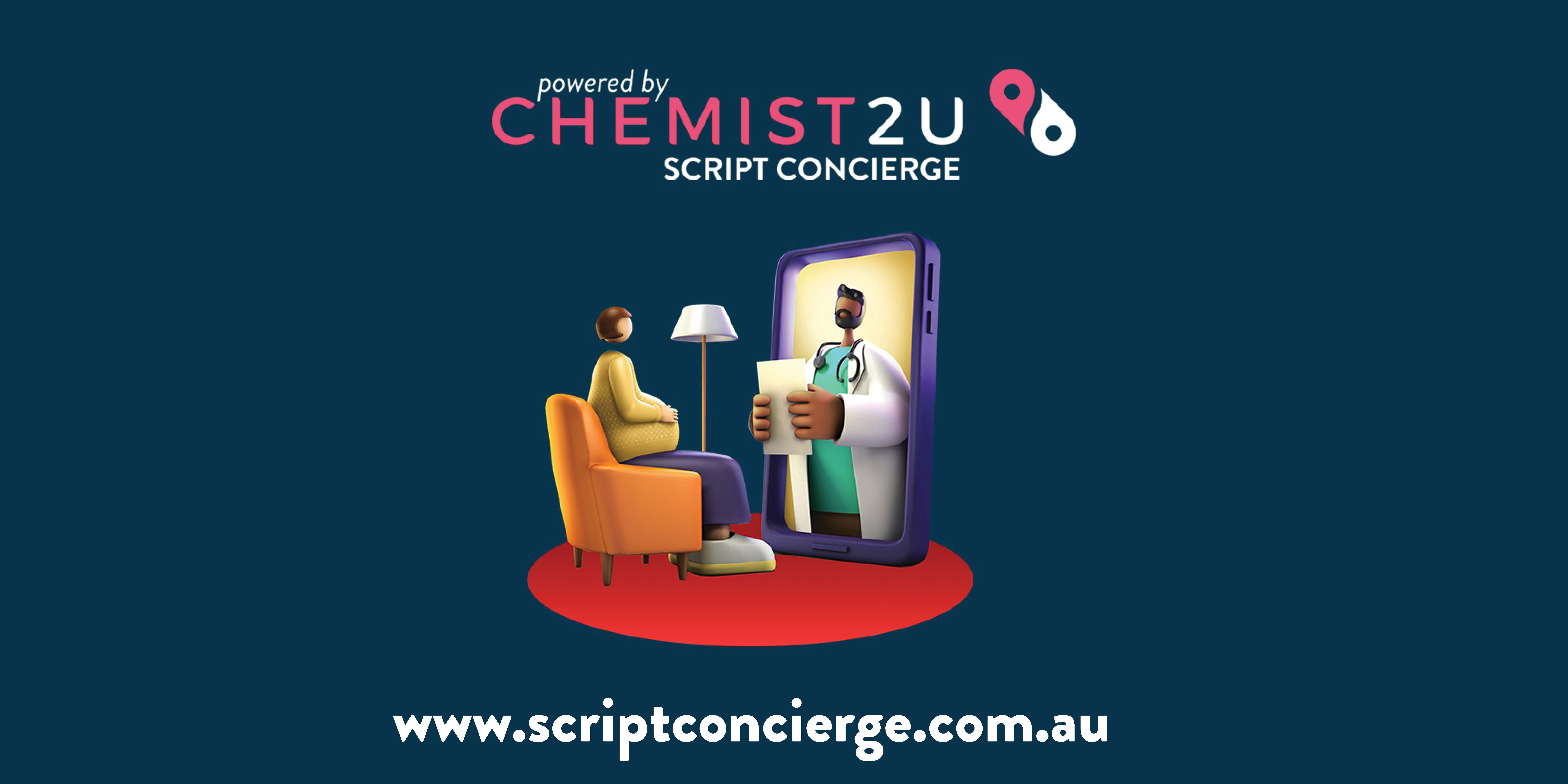 A range of new platforms are luring patients away from traditional general practice by providing instant online script renewals. User uptake of these platforms numbers in the hundreds of thousands.
The rapid adoption of these solutions by consumers is based around convenience and ease of use. But what patients don't understand is that they remove the important aspect of continuity of care.
The chair of the Australian Medical Association Council of General Practice, Dr Richard Kidd, said in a Sydney Morning Herald article:
"There is a high cost for that convenience and that is the cost of safety."
We believe consumers can and should have the best of both worlds.
Convenient solutions integrated with their regular GP
Easy access to scripts resulting from telehealth consults and script renewals.
Home delivery of medicines and over the counter remedies.
Brought to you by Chemist2U – we believe our Script Concierge service will help you offer your patients the same convenient solutions at no cost to your practice.
What challenges does Script Concierge solve?
Script Concierge is a script fulfilment solution for telehealth consultations, script renewals and any other situations where the patient is remote and requires a prescription.
Getting the script to the customer in these circumstances currently requires searching for contact details of a nearby pharmacy, then emailing or faxing the script to the pharmacy. In most cases, the pharmacy then follows up with a request for the script to be mailed to them.
These are all time-consuming manual tasks and often come at a hard cost to the practice.
Script Concierge is a secure, easy-to-use solution for script fulfilment which streamlines the process for the Prescriber, the Pharmacy and the Patient.
Sending a script via Script Concierge takes less than 30 seconds
No more searching for pharmacy fax numbers
No more faxing and then posting scripts to pharmacies
Our network of pharmacy partners will dispense and deliver
No need to post the script to the pharmacy
While e-prescribing is on the way, it will be some time before all pharmacies can dispense e-scripts. Script Concierge is the solution for now.
Who is behind the development of Script Concierge?
Script Concierge and Chemist2U were developed by the team behind Tonic Media Network, which you may be familiar with operating screens and boards in GP waiting rooms. Tonic's founders are Dr Norman Swan and Dr Matthew Cullen.
For further information about this secure, easy to use solution go to; https://www.scriptconcierge.com.au