2 March 2020
Are we too quick to give drugs to the aged?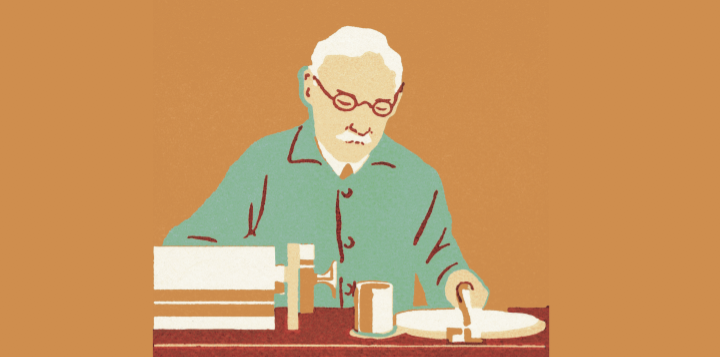 A concerning number of older Australians are being initiated on antipsychotics in the first few months following their admission to an aged-care facility, research has shown.
In a retrospective study of more than 322,000 patients admitted to aged-care facilities over a seven-year period, researchers found that of about 68,000 patients prescribed antipsychotics, 45% of those drugs were initiated within three months of admission.
The study, published today in the Medical Journal of Australia, also found about 40% of the 98,000 prescribed benzodiazepines, and about 20% of the 122,000 prescribed antidepressants during their first three months in a residential aged-care facility, had no record of receiving them in the year prior.
The study included all concession-card holding residents admitted to a government-subsidised aged-care facility in Australia for at least three months between 2008 and 2015.
The median age of patients was 85 years, and half had a diagnosis of dementia at the start of the study.
The authors acknowledged psychotropic medicines might be useful for patients with severe mental health conditions, sleep disturbance and anxiety, however they commented that the use of these agents needed to be consistent with current guidelines and should be regularly monitored and reviewed.
"Moving to a residential aged-care facility can be distressing for new residents because of the unfamiliar surroundings, the reduced contact with family and the need to adapt to a new lifestyle; new residents may experience agitation, depression and sleep disturbances after moving to a new environment," they said.
Previous research estimated that in aged-care facilities only 10% of psychotropic medicine was being appropriately prescribed for treating behavioural symptoms in patients with dementia.
As an alternative to medication, study authors recommended residents entering aged care be supported with non-pharmacological approaches to manage the behavioural and psychological symptoms of dementia, stress and insomnia.
"These approaches should be person-centred, and a wide range of activities tailored to individual preferences, skills and abilities are available," they said.
"The access of Australian residential aged-care facility residents to psychologists and psychological services is poor, despite evidence for the effectiveness of psychological therapy for reducing depression in residential aged-care facility residents."
The authors conceded limitations of the study, including that they were unable to determine why the psychotropic therapy had been prescribed, what doses were prescribed or how frequently the medication was taken.
With this gap in data they were unable to conclusively determine if the prescribing was inappropriate or was adhering to guidelines.
But given the high rate of new prescriptions shortly after admission, the study authors said the underlying reasons for prescribing these psychotropics needed to be investigated.
Additionally, any interventions to reduce prescribing should focus on that period where individuals were transitioning into residential care.
"Prescribing cultures in residential aged-care facilities need to be examined, and all residential aged-care staff should be adequately educated and supported in reducing the reliance on psychotropic medicines for behavioural management," the authors concluded.