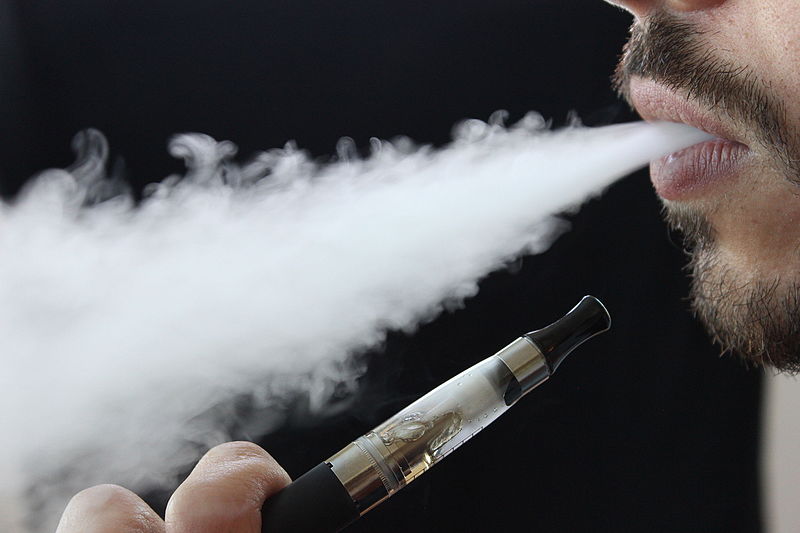 Nicotine has turned up in six out of 10 "nicotine-free" e-cigarette liquids bought online or over the counter from Australian suppliers
---
Nicotine has turned up in six out of 10 "nicotine-free" e-cigarette liquids bought online or over the counter from Australian suppliers.
The nicotine levels detected in three of the six product samples were comparable to those of low-dose nicotine liquids, researchers from Perth's Telethon Kids Institute, the University of Western Australia and Curtin University reported.
"E-liquids containing nicotine cannot legally be sold in Australia, but inaccurate labelling means that users may unwittingly inhale this addictive substance, or retailers may sell incorrectly labelled nicotine-containing e-liquids to willing customers," the researchers wrote in the MJA.
None of the 10 products listed ingredient information "beyond vague reporting of the excipient mix and the absence of nicotine".
The tests also detected 2-chlorophenol, a toxic chemical commonly found in insecticides, herbicides and disinfectants, in all 10 products – probably as an excipient contaminant, the researchers said.
Also present were 2-amino-octonoic acids, a metabolite occasionally found in mammalian blood, urine and faeces, possibly indicating contamination with a biological substance during manufacture.
Hexadecanoic and octadecanoic acids, used in foodstuffs and soap, also showed up. While these agents were relatively benign for humans, the effect on health when they were heated and inhaled was not known, the paper said.
The paper noted that thousands of e-liquids were available, containing various excipients, flavourings and additives whose health impacts were unknown, but there was little to no regulation of their manufacture.
Dr Colin Mendelsohn, chair of the Australian Tobacco Harm Reduction Association, said the findings added to the argument for legalising and regulating e-liquids.
The solutions could have been mixed in someone's kitchen sink with utensils also used for making nicotine e-liquid, he said.
Dr Mendelsohn, an advocate of nicotine vaping as a quit-smoking aid, said the lack of regulation of vaping devices and e-liquids was putting consumers at risk.
"Who knows what is going into some products. Because they are illegal, there is no checking or quality control," he said.
The traces of nicotine detected in the six samples were "trivial" and unlikely to have any significant health effects.
The highest level was 0.29%.  The average nicotine concentration used by vapers was around 1.2%, but some commercial products contained as much as 5.9%, he said.