20 August 2018
Amid drought's terrible toll, we do not walk alone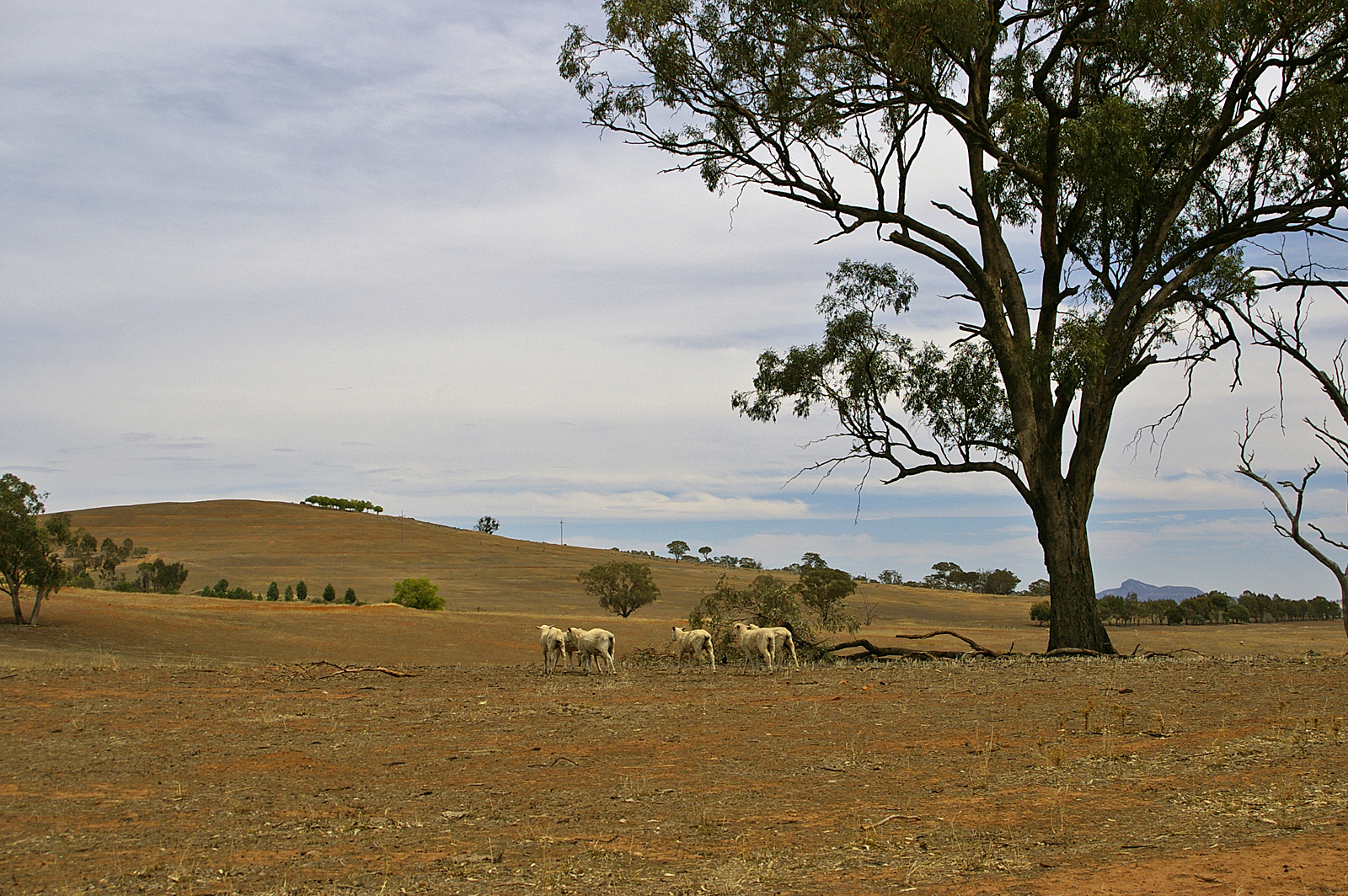 An often under-recognised impact of these tough times in the bush is the wear and tear on GPs and their staff, writes Professor Jenny May
---
I'm sure I speak for many GPs who are looking out the window at empty dusty paddocks, dying trees and sad stock. Every afternoon hungry kangaroos hop through our carpark to graze on the few green sprouts in the practice garden.
And while this searing visual image we face every day is difficult enough, how much harder is it for farming families and the associated businesses who are counting the emotional and financial cost of this drought? 1
The reality of this drought is one of community losses and financial hardship, not only for the farming families but also for the shop owners, hairdressers, restaurateurs and petrol station owners. In our town, there is a pervasive sense of sadness as people consider their future.
Those that have been through drought before know the financial hardship and the associated mental and economic downturn, while hard enough now, will continue even after it rains, as it will take at least another season to catch up.
In general practice land, there is no slowdown. In fact, it is the reverse. The lived experience of higher levels of suicide in farming areas is very much on our collective minds.2
We also know that physical health and mental health issues go together. It is often very challenging for both the GP and the patient to tease out the interaction between the two. Hypertension may be worsened by anxiety for instance, but if the anxiety is pervasive, it may be prudent to address the hypertension.
As a recent article on farming stress notes, financial hardship, younger age and isolation confer higher risks1 of self-reported  stress. That stress manifests in general practice, with presentations ranging from relationship difficulties and depression to self-medication with alcohol and other drugs, to name a few.
GPs are well positioned to help, with contextual knowledge and empathy. The importance of listening to patients and acknowledging their pain cannot be overstated.
The GP expertise is also about triage, negotiating priorities and identifying risk. Knowing what locally available resources can be called upon and having ready access to psychologists, counsellors and psychiatrists is so helpful.
Acceptability, affordability and availability are all elements of access which need to be taken into consideration if your advice to the individual or their family is going to be followed and be effective.
When petrol is scarce, a 160km round trip to see someone may not be possible. Telehealth-related solutions, in particular, are only good if you have enough courage and energy to turn on the computer. Securing of firearms for instance, when required, should be a locally negotiated outcome where trust and rapport between health professionals, family and the patients supports clear and consistent decision-making.
And let's spare a thought for the impact felt by, and on, general practice.  GPs and their staff have families and friends who are directly affected. Those in the profession often find dealing with personal mental health issues a two-edged sword. It is often harder for them to present for help but sometimes it's easier to mobilise support.
Privacy is a relative concept in rural communities even in good times, with little room for anonymity, especially with treatment and medication,3 when the chips are down.
Thankfully, the off-farm income derived from practices is a key protection for some families, with access to secure employment rating high on the good fortune stakes. But income remains a big issue for both general practices and patients. There is an undeniable flow-on effect of reduced income in rural communities, in particular on bulk-billing rates and practice viability.
In addition, an often silent and unrecognised impact of these tough times, is the wear and tear on GPs and their staff. We have the same need for self-care, the same stressors and, in fact, are affected by the vicarious pain that our patients feel.  We are hearing the sad stories, seeing relationships unravel and supporting families through the maze of sometimes-seemingly incomprehensible processes to obtain help.
Most GPs need time out to process and have their own ways of managing this steady stream of unhappiness. We need to encourage each other to acknowledge this burden and give each other permission to manage it as best we can.
So, as I look out the window, the pervasive feeling I have is uncertainty, tinged with helplessness about when this drought will end and when the stress will abate.
What I know, and what the patients need to know, is that even though times may seem desperate, understanding, and support is out there. By acknowledging the pain and, when needed, asking for help, we can, and will, manage. We do not walk alone.
Professor Jenny May, AM, is Director, University of Newcastle Department of Rural Health Faculty of Health and Medicine, and a GP based in Tamworth, New South Wales
References:
Austin E, Handley T, Kiem S, Rich J, Lewin T, Askland H, et al. Drought-related stress among farmers; findings from the Australian Rural Mental Health Study. Medical Journal of Australia. 2018;209(4).
Rural and Remote Health [Internet]. Australian Governent. 2018. Available from: https://www.aihw.gov.au/reports/rural-health/rural-remote-health/contents/health-conditions-remoteness.
Leung JK, Smith A, Atherton I, Mclaughlin D. "Everybody Knows Everybody Elses Business"-Privacy in Rural Communities. Journal Cancer Education. 2016;31:p811-12.