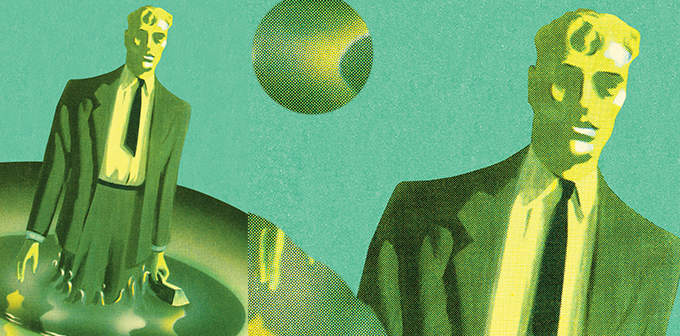 The AMA has stepped up its rhetoric on climate change, recognising it as a health emergency, alongside its UK and US counterparts and Doctors for the Environment Australia.
At its meeting last month, the AMA's Federal Council declared that "climate change is real" and that its most immediate effects would be on vulnerable populations including in Australia and the Pacific.
AMA President Dr Tony Bartone said last week that climate change would increase illness and deaths from heat stress, injury and deaths from extreme weather events, transmission of infectious diseases, food insecurity from declining agricultural production, and the prevalence of mental ill-health.
He said the effects most relevant to Australia were heat stress, leading to reduced productivity, and heat mortality; deaths due to extreme weather; and increased mosquito-borne disease.
The AMA last updated its position statement on climate change in 2015.
Dr Grant Blashki, a GP and associate professor at Melbourne University's Nossal Institute for Global Health, welcomed the AMA's strengthened stance.
"It is really impressive that the AMA has lent its substantial weight to promoting the importance of addressing climate change and its many health impacts in Australia, which the science tells us is one of the most vulnerable developed countries in the world to climate change," Dr Blashki, who co-founded Doctors for the Environment Australia, told TMR.
He said the country's most powerful medical lobby group might make politicians consider the health implications of inadequate climate change mitigation policies.
The AMA is calling on the federal government to adopt mitigation targets; promote the health benefits of addressing climate change; develop a national strategy for health and climate change; promote the transition from fossil fuels to renewable energy; and establish a unit to reduce emissions in the healthcare sector.
Dr Blashki, who co-authored a 2011 paper about preparing health services for climate change in Australia, said making our hospital and healthcare systems more environmentally sustainable would be "an easy win" for the environment and the federal budget.
"We can take a leaf from the UK, which has a highly effective sustainability unit working with the health sector and has successfully reduced its greenhouse gas emissions," he said.
"A national climate change and health policy is also an obvious and very doable initiative for policymakers, and there are a whole suite of win-wins for the environment and public health that can reduce emissions and at the same time help us reduce the growth of noncommunicable diseases such as obesity and diabetes.
"Cities around the country can join the many cities around the world that are already rethinking their city designs, providing better active transport and locally grown food supplies to develop the environmentally sustainable cities we need in the coming decades.
"The medical profession has a long and proud history of influential advocacy on matters that affect population health, ranging from water and sanitation, vaccination and smoking cessation – and addressing the health impacts of climate change is a no less urgent and pressing problem. It's not the first time the medical profession has been the catalyst to transform national policy.
"Of course no Australians want to compromise our wonderful lifestyle and strong economy, so we need to embrace the rapid technological and economic revolution that can ensure Australia becomes the renewable superpower we are so well placed to be with our enviable solar, wind and wave resources."