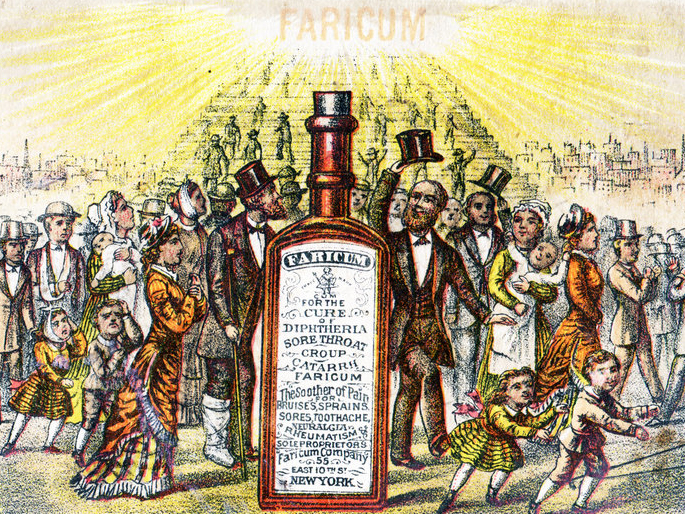 A new clinic promising weight loss and increased libido for men through testosterone "restoration" has medical experts alarmed
The Australian Male Hormone Clinic (AMHC) says its "breakthrough" treatments for over-30s will combat "the silent epidemic haunting Australian men".
"Medical experts believe this breakthrough could potentially be the most effective way ever to restore testosterone balance, increase stamina and improve libido," their online and newspaper advertising claim.
"[Patients] are building solid muscle, losing soft belly flab, feeling stronger and more powerful – in a few short weeks."
Blood tests and hormone levels will help the team of clinicians formulate personalised treatments to boost testosterone without using "artificial chemical testosterone", the AMHC claims.
The clinic's founder is Geoff Jowett, who recently started another weight-loss business, Medical Weightloss Institute, alongside one of the doctors behind the impotence clinic, Advanced Medical Institute, Dr Thomas Goyer.
In a Federal Court ruling against Advanced Medical Institute last year, the judge described Dr Goyer as arrogant and not presenting "as a doctor committed to patient care".
In a video for the Medical Weightloss Institute Mr Jowett praised Dr Goyer as a doctor who "knows more about medical weight-loss treatments than any other doctor I've met". The video also advised patients not to consult their GPs about the program because "it is a little bit fraught with danger".
Mr Jowett is not a registered healthcare professional, but has a degree in sports science.
There is no mention of Dr Goyer in AMHC advertising, but calls to the clinic appear to go to the same clinicians and phone operators that work with Medical Weightloss Institute.
Both companies feature similar claims and before and after pictures of weight loss in their advertisements.
Men's health and obesity experts have slammed the company for misleading and deceptive claims.
Professor John Dixon, head of clinical obesity research at Baker IDI, said there was "no evidence whatsoever for what they're doing".
Complaints have been made to AHPRA, the Medical Council of NSW and the Australian Competition and Consumer Commission.
Consumer advocate, adjunct Associate Professor Ken Harvey, has called for the medical board and regulator to deregister Dr Goyer and for the ACCC to order the group to stop the advertising.
Dr Goyer and Mr Jowett "have a track record of unconscionable conduct", Professor Harvey wrote in his complaint.
"While the Medical Council of NSW and the NSW Health Care Complaints Commission move with due deliberation, Dr Goyer, et al continues to prey on and exploit a vulnerable population."
The AMHC would not provide public comment.
An earlier version of this article referred to the AMHC as the 'Australian Men's Hormone Clinic'.