19 October 2020
Airlines flouting infection control principles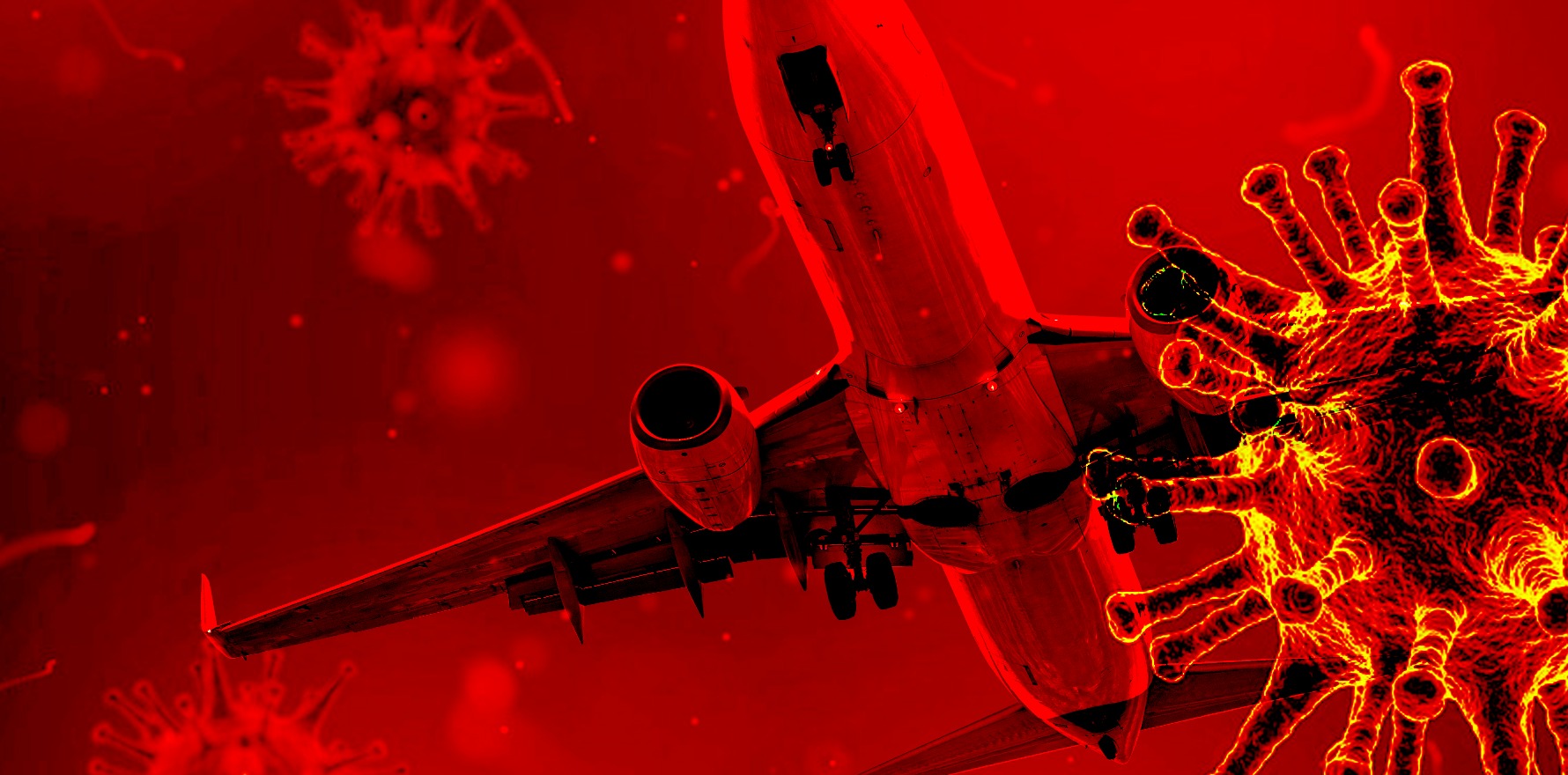 Airlines need to enforce masks and other precautionary measures to prevent the spread of coronavirus, infectious disease experts say.
Passengers and experts are dismayed that infection control rules for restaurants and other businesses aren't also followed in air travel, prompting concerns about safety.
Evan* took a recent Jetstar flight from Sydney to Ballina and was surprised at how lax the precautions were. While passengers were forced to wear masks, get temperature-checked and socially distance to board the regional bus he took to get to Sydney, none of this was required to take the hour-long flight from Australia's biggest city to northern NSW.
During the flight, an older woman sitting in the seat in front of him requested to move seats, explaining that she had a health condition and the two passengers sitting beside her weren't wearing masks. The steward, who also wasn't wearing a mask, declined her request as the flight was full.
When the woman asked if the passengers next to her could wear a mask, she was told that it was not mandatory on the flight, Evan told TMR.
A spokesman for Jetstar said the company was "strongly recommending" customers wear masks on board and provided customers with a mask.
Chief medical officers for states, territories and federally endorsed the approach taken by airlines, he said.
"Health Minister Greg Hunt has said the Medical Expert Panel, consisting of the chief medical officers, believes the risk of transmission of COVID-19 on flights is low," he added.
Qantas Group Medical Director, Dr Ian Hosegood, said the data supported this.
"That's due to a combination of factors, including the cabin air filtration system, the fact people don't sit face-to-face and the high backs of aircraft seats acting as a physical barrier," said Dr Hosegood. "As far as the virus goes, an aircraft cabin is a very different environment to other forms of public transport.
"The medical advice is the key driver of whether we need social distancing on the aircraft, and the advice says it is not needed. As well as not being required from a medical perspective, social distancing on an aircraft isn't practical the way it is on the ground, and given the low transmission risk on board, we don't believe it's necessary in order to be safe. The extra measures we've put [in] place will reduce the risk even further."
Dr Hosegood published an article in JAMA early October, which said the risk of contracting the virus was lower than in an office building, classroom, supermarket or commuter train.
"Modern airplanes maintain clean air by circulating a mix of fresh air and air recycled through HEPA filters, the same type of air filters used in hospital operating rooms," wrote Dr Hosegood and his colleagues, who also have links to the air travel industry.
Moreover, the direction of inlets and outlets resulted in "relatively little airflow forward and backward between rows". They said the number of travellers suspected or confirmed to have caught the virus in-flight was only around 42 worldwide.
But independent experts found multiple problems with the paper, pointing out the different quality of HEPA filters used in planes and the fact that airflow patterns in real life were more complex than in simplified models.
Professor Mary-Louise McLaws, who is a member of the World Health Organization's COVID-19 preparedness panel, said it was misleading to suggest that HEPA filters make planes as safe as hospitals. Hospital wards have negative air pressure, which sucks air into a room and through the filter when the door is opened. In contrast, air must move past passengers on planes before reaching the filters, she said.
"You could be sitting next to somebody or behind somebody who is talking and laughing, which produces more [viral] particles," said the UNSW epidemiologist. When humans breathe normally, called tidal breathing, we produce influenza A and B, rhinovirus and a human metapneumovirus, so coronavirus is likely to be similar, she added.
"It's disingenuous to say that a HEPA filter will keep everybody safe," said Professor McLaws. "It may keep you safe if you're at one end of that plane and someone who's infectious is at the other end of the plane."
Australian researchers just published a paper in the CDC's journal, Emerging Infectious Diseases, showing there was a "strong case for flight-associated transmission of SARS-CoV-2".
In March, 18 people infected with the virus, many of whom had been on the Ruby Princess cruise ship, boarded a flight from Sydney to Perth. As a result, 11 additional passengers on that plane were infected. The risk was highest for those sitting close to an infectious passenger, but the authors found that three of those infected were sitting more than two rows in front or behind them.
Passengers sitting at window seats were most likely to catch the virus, despite the widely-held view that this part of the plane is a lower risk for infection.
Professor McLaws said airlines had an obligation to protect and serve their customers, and keep them safe not only from terrorism and technical failure, but from disease and pandemic.
She noted the disconnect between forcing restaurants, pubs and other venues to keep customers 1.5 metres away from each other, yet allowing planes to be fully booked.
It was "unacceptable" for certain traders to be exempt from infection prevention rules.
"It is irresponsible to not require everybody in that plane, including the cabin staff, to wear a mask," she said.
"It also isn't logical, given that when you're in an aeroplane you are in very close proximity, and you're there for longer than 15 minutes, which is used to decide whether or not you've had a significant exposure."
While high-quality data on in-flight transmission was lacking, it was clear that the risk of coronavirus spread through international travel was "very high", said Dr Abrar Chughtai, infectious diseases epidemiologist at UNSW.
"If you're sitting close to another passenger, then the risk is high," he said, but added that this was diminished if airlines kept the middle seat empty and enforced other precautions.
Airlines also needed to make masks mandatory, and it would be good practice for the government to give clear guidelines on this, said Dr Chughtai.
Professor McLaws said that passengers should wipe down tray tables, touch screens, arm rests, overhead lockers and clasps, and consider wearing eye protection or even reading glasses to reduce their risk of transmission on flights.
TMR contacted Jetstar, Qantas and Virgin, which said they offered masks and hand sanitiser to passengers and had ramped up cleaning of high-touch areas and taken other measures to reduce possible infection spread.
A spokesman for Qantas added that it was "also only flying about 20% of our pre-COVID capacity domestically and no international services".
The Victorian DHHS, for one, is not buying the argument that flights are low risk. Its Friday afternoon high-risk locations list included QANTAS flight QF2149 from Canberra to Melbourne.
*Name changed.