9 December 2019
Air quality linked to more types of hospitalisation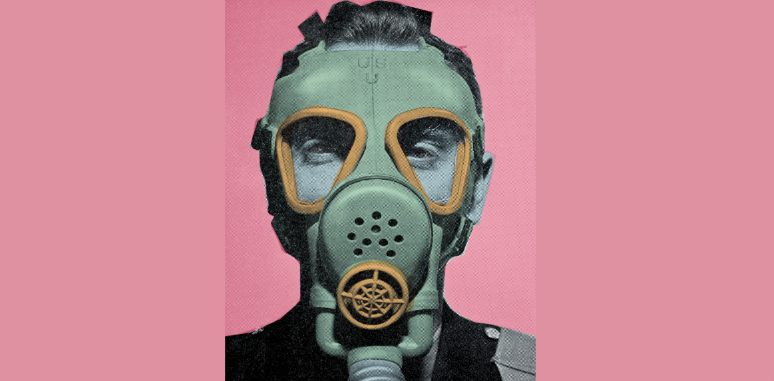 The notion of "safe" levels of air pollution is being increasingly challenged with the inhaling of fine particulate matter now linked to additional causes of hospitalisation, researchers have found.
Previously, short-term exposure to particulate matter (measured as PM2.5) has been associated with an increased risk of hospitalisation and mortality from respiratory diseases, cardiovascular disease, diabetes, DVT and some neurological diseases.
But a recent US study, published this month in the British Medical Journal, has found a significant associated risk with other causes of hospital admissions, including fluid and electrolyte disorders, renal failure, septicaemia and intestinal obstruction (without hernia).
Particulate matter air pollutants are typically generated from a range of sources including mining, coal-fired power stations, the buring of wood and vegetation and motor vehicle emissions.
The size and composition of the particles play a role in health impacts, with ultrafine particles of less than a couple of microns known to cause the most harm.
The research team from the Harvard Chan School of Public Health found that each 1ug/m3 increase in particulate matter in the atmosphere was associated with an annual increase of more than 5500 hospital admissions and 600 deaths.
And these associations remained even on days when the PM2.5 concentration was below the World Health Organisation (WHO) guideline of 25 ug/m3 per 24 hours.
The study analysed more than 95 million Medicare insurance records from US hospitals over a 12-year period, with all patients at base line aged 65 years or older.
The patients were classified into 214 exclusive disease categories and were matched with the estimated daily exposure to PM2.5,  as measured by the US's Environmental Protection Agency, in the postcode listed on their Medicare records.
"We found that short-term exposure to PM2.5 was associated with several newly identified causes of hospital admissions, and several previously identified causes. These associations remained consistent at a daily PM2.5 concentration below the WHO 24-hour guideline, suggesting that the guideline needs reviewing and updating," the study authors said.
The authors conceded they were unable to account for other factors that might also have triggered the hospital admissions, such as drug use, smoking and consumption of alcohol.
But a seminal 1993 study, which associated airborne particulate matter to mortality rates in six US cities, found reducing the PM2.5 concentration led to a proportionate reduction in deaths.
Dr Matthew Loxham (PhD), a senior research fellow at the school of clinical and experimental sciences at University of Southhampton in Britain, commenting on the study, said knowing about the association between short-term PM2.5 exposure and certain diseases might help GPs anticipate increases in presentations.
"This study might, especially if backed up by further studies, facilitate advice tailored to people predisposed to these conditions, or already suffering from them, regarding how to adapt their lives on days of high pollution, for example by modifying their exercise patterns or keeping their windows closed," he told The Medical Republic.
Doctors for the Environment Australia, in its policy on ambient air pollution, recommends stricter regulation on the carbon emissions from motor vehicles and mandating the use of low sulphur fuel (0.1% sulphur) in all marine vehicles travelling within 200km of any Australian city.
The BMJ study provides timely evidence for the revision of the WHO air quality guidelines which are expected to be published next year.