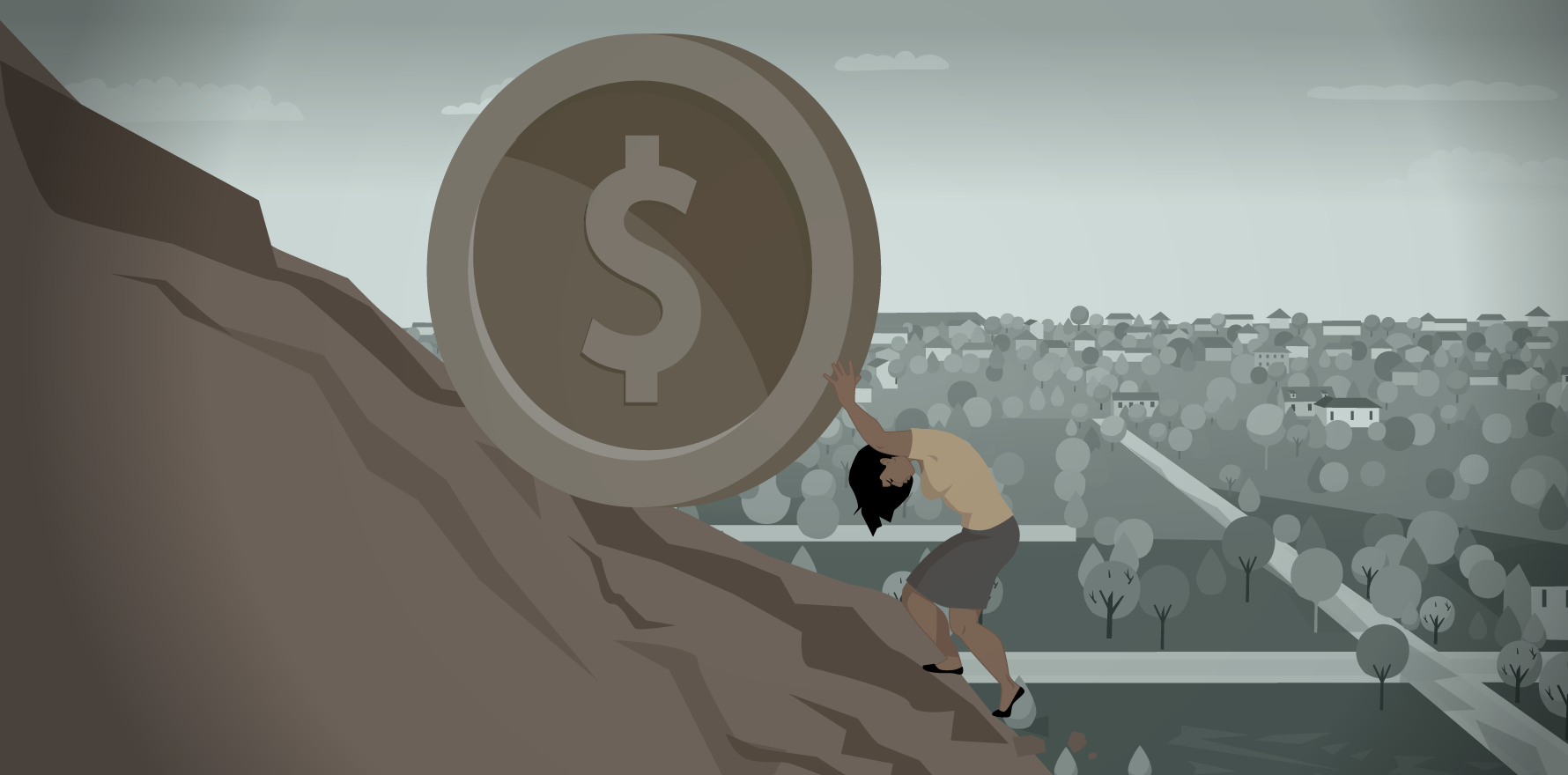 Just because it's not criminal doesn't mean it's accessible, available or affordable, and it's no one's job to ensure provision.
---
The decision of the US Supreme Court to overturn its own 1973 ruling on abortion rights has thrust Australia's laws back into the spotlight this week, bringing up some uncomfortable questions about how attainable a pregnancy termination in Australia really is.
Since legislation passed in South Australia last year, abortion has not been a crime in any Australian jurisdiction.
Both surgical and medical abortion are available in Australia, and the MS-2 Step (mifepristone and misoprostal composite regimen) has been subsidised on the PBS since 2015.
As of December 2020, though, just 10% of GPs were active prescribers of the medication and about 16% of registered pharmacists were active dispensers, according to research published in the MJA.
The same paper, authored by Sexual and Reproductive Health for Women in Primary Care (SPHERE) research fellow Dr Asvini Subasinghe, estimated that about 30% of Australian women lived in a region where no MS-2 Step had been prescribed for the entire year of 2019.
About 50% of these areas were regional or remote. Women in rural areas are also 1.4 times as likely as their metro peers to experience an unintended pregnancy.
Due to confounding effects of poor and unequal service accessibility, availability and affordability, it is difficult to predict the actual price of an abortion in Australia.
Accessibility
GPs are not obliged to provide pregnancy terminations, nor are public hospitals.
This leaves service provision up to private providers like MSI Australia (formerly Marie Stopes International), which also aren't obliged to set up shop in rural areas.
SPHERE director and chief investigator Professor Danielle Mazza says that, at present, there is no regional-level accountability for abortion provision.
"There's no list of services that hospitals have to provide and what we argue at SPHERE is that, yes, we have a women's health strategy that says we need to improve access to abortion and that's fine, but where's the accountability?" she tells The Medical Republic.
The organisations best placed to take on this responsibility, she argues, are PHNs, given that they are ostensibly the interface between state, federal and community health.
"At the moment, PHNs are commissioned to deliver mental health services where they don't exist in the in the region, PHNs are commissioned to deliver alcohol and drug services where those services don't exist in their region," Professor Mazza says.
"We believe PHNs should be commissioned to deliver abortion services if they don't exist at the regional level and that the government should be giving them funding to be able to do that."
This funding, she says, would need to extend from training doctors and medical students to developing referral pathways from the community back into major hospitals in order to create an accessible system.
The inequity of Australia's current system often reveals itself with cruel timing.
During the northern NSW floods, Professor Mazza says, women from the northern rivers district had to drive six hours to get to Newcastle for care, even as the floodwaters were rising.
Clinical Associate Professor Deborah Bateson, who until recently served as medical director at Family Planning NSW, says it has been interesting to hear commentary from the US about how some people would now have to travel for hours and across state lines to access a termination.
"That's exactly what has to happen for many people here," she tells TMR. "It's good to be able to shine a spotlight on the many inequities [in Australia too]."
Availability
Even if the services and pathways are set up, time is not on the side of a woman seeking an abortion.
Dr Catherine Orr, a GP with extensive experience in providing abortion, says it can be a crunch to get women seen in time for medical abortion to be viable, given that MS-2 Step can only be given in the first nine weeks of pregnancy.
"If you're assuming women are finding out that they're pregnant around the five or six-week mark, when their period is a week or two late, then you've really got only three weeks to get [ultrasounds and blood tests] sorted and get to a provider," she tells TMR.
"It can be really quite difficult. I've worked in regional areas, and I've also worked in Melbourne.
"I don't find ultrasound access in Melbourne too difficult, but it certainly can be difficult in country towns and remote areas."
In some towns, Dr Orr says, waiting lists for ultrasounds can be weeks long.
In the town where she previously worked, Dr Orr had a positive relationship with the radiology service and was able to fast-track urgent patients, but this may not be the case in every town.
Time also plays into availability in another way: appointments themselves can be lengthy and numerous.
"We need to know that it's the woman's choice, that she's making her own autonomous decision and we need to know that she can access emergency care if anything goes wrong," Dr Orr says.
"There's a whole lot more involved in a medical abortion [than writing a script] and I think the problem is at the moment, the Medicare system doesn't recognise the work that doctors or nurses or counsellors are doing, and there's no item number for it.
"All that time that we're spending with women, making sure that it's a safe, fully consenting process, is just not valued by Medicare."
SPHERE's Professor Mazza says that there is not one set time in which women will decide whether to go ahead with an abortion or not.
"It doesn't all happen in one consultation," she says.
"Women may approach you, ask advice, go away, think about it, come back, or they may make a decision on the spot but need to get an ultrasound and come back."
This takes time.
Dr Orr strongly feels that a specific item number or set of item numbers catering to abortion counselling would be useful.
"Expertise in providing medical abortion requires time, and we often use our nurses for some of the information given to patients, and yet there's no there's no Medicare item number for the nurse's time," she says.
"We have to cover the cost of the nurse's time, as well as the GP's time, so a specific Medicare item number for medical abortions for GPs, perhaps including nurse's time, would be fantastic."
Professor Mazza disagrees, however. She says this approach would not be an incentive for GPs to provide abortion care, citing a need for flexibility in how that care is delivered.
"I don't want dollar amounts pegged for abortion care – I don't think that's a good way to approach this," she says.
"It's not a procedure, it's a prescription with counselling alongside of it."
Affordability
The base cost of a medical abortion for Australian residents is around $550 – or $430 via telehealth – at a private clinic like MSI Australia and a surgical abortion is $620.
This includes the cost of blood tests, ultrasounds, follow-up appointments and treatments, but not the cost of transport to a clinic, accommodation if travelling in from another area, time taken off work or childcare costs.
In Professor Mazza's opinion, the base costs alone can be prohibitive.
"If you think about, say, a 16-, or 17-year-old girl who's suddenly found out they're pregnant and wants to access an abortion, where are they going to find hundreds of dollars?" she says.
"They don't have hundreds of dollars in their bank accounts to deal with this kind of stuff, most will have to ask around to get support from family or friends."
If, due to lack of available services in the public sector, people are forced into the private sector, costs can balloon out further.
Professor Bateson says women who require a later stage surgical abortion can end up "many thousands" out of pocket and do occasionally end up carrying the child to term because costs are too high.
Importantly though, she says, there are positive movements in Australia's abortion system.
"I know one regional hospital didn't really provide abortions at all before but now will see really complex cases," she says.
"It still takes a bit of navigation and negotiation – advocacy, I suppose you call it – so, it's not as straightforward as it could be, but it is happening."