1 April 2021
A patient's view: only five minutes to decide if I get vaccinated?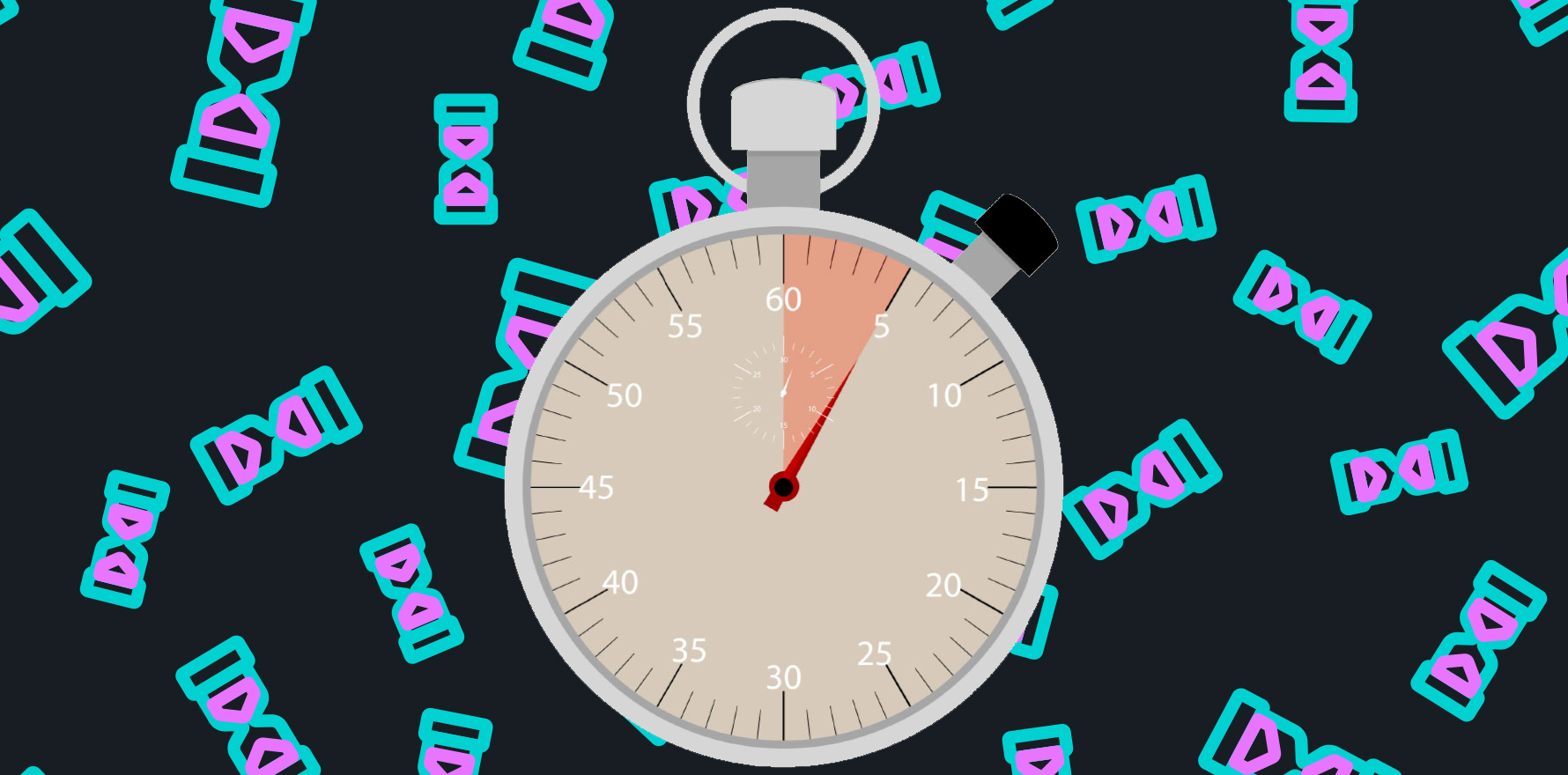 Like most people, I am careful when it comes to putting recently tested foreign things into my body.
I want to be free to ask questions.
But, as things stand, we patients only have an average of five minutes with our GP – because that's how fast you have to go to make it financially viable – discussing the situation before we get the COVID jab.
This is not enough time for me and I'm pretty well educated on the topic.
Does the government really believe it is enough time for most patients, especially given the rising hesitancy around COVID vaccination?
Unfortunately, the federal government is not keen on any of us to asking too many questions, experts included.
Given that Germany has just suspended under-60s from receiving the AZ vaccine due to blood clotting and this week Canada has suspended use of the vaccine for patients under 55 can anyone really be surprised that some patients are nervous about the information they are getting from the government?
Many other governments have been in the headlines for questioning or suspending the vaccine in the past few months.
Quite conceivably everything is OK. But that isn't the point here. The point is the situation is confusing for patients and when you have a government which is quite clearly economically coercing GPs to go fast, and coercing medical professionals who want to question anything about the AZ vaccine to keep quiet or risk being de-registered as a doctor.
I am concerned as a patient. Why the rush given we have time to assess the situation and allow GPs the space to do the job properly?
The patient anxiety issues, the safety issues and the GP stress issues are taking a clear second place to political expediency.
Unlike traditionally multi-decade tested flu vaccines, the AZ vaccine is months old. GPs who might want to offer longer consultations at the time of vaccination are prevented from doing so as a result of the poor remuneration being offered, and an inability to add any co-payment to make a longer consult where they think it might be in the better interests of their patient.
You would think the government would want to avoid unnecessary medical errors and allow patients time to consult their doctor for suitability.
Given how the situation is evolving I would be happy to pay for a longer consultation and even pay for the more expensive Pfizer alternative.
Of course this is not a luxury that most patients will have. I am in a very privileged position to be able to question what is going on, understand some of the important parameters, and of course, afford to be able to ask for extra time and a different vaccine. That's if the choice were allowed, which it isn't.
Most patients will be put in a position between fear of missing out and fear of having it while the media are reporting on an almost daily basis that foreign governments are questioning the vaccine.
It's not a question of whether these reports or these foreign governments are right. It's question of integrity in the patient doctor relationship during this process and perhaps more importantly, in the longer term.
One way to get around the issue if you are a patient is to ask your GP for a long annual healthcare assessment. Just do not mention it relates to the vaccination to protect your doctor. You can raise it at the time of the consultation.
Every day we are learning something new about these new vaccines. All the more reason to tread carefully, especially if there is no urgency to vaccinate.
Patients should be enabled to ask the right questions
This article is about the patient more than the GP. But both are hugely important in this process.
Patients should not be assuming anything. We have all had it drummed into our heads that we live in unprecedented times.
All I ask as a patient is for an opportunity to freely discuss my specific circumstances with my doctor and have the time to do that without my doctor being put under significant commercial pressure to "get me done" within a certain time frame.
Personally, I feel that I might be at high risk.
I am under 55 (barely) but due to too much flying in my younger days I did have a deep vein thrombosis. Thankfully I have had no problems since that time. I also have allergies that trigger asthma. These are the two major adverse reaction issues being discussed by researchers. It has led to suspension and banning of the AZ vaccine in some countries. But I'm meant to get through this complexity and worry all with my GP in about five minutes on average?
These kinds of reputable news headlines provide me with no comfort.
Patient peace of mind
To give me peace of mind, I am not afraid to ask my trusted GP for the time to explain everything properly and get to all of my worries and questions. Nor should all patients.
This seems entirely logical in the Australian context given we do not have the issues of the UK, Europe and the US. We have time. Why aren't we taking it? If we were in the situation of the UK, then fine, the risk equation changes for the country and for all patients. That would demand the speed and thrift that is being demanded overseas. But we aren't in that situation.
Patients should naturally be wary now that the federal government has prohibited doctors, nurses and allied health through AHPRA from saying anything negative about the vaccine process or individual vaccines. They risk being deregistered. Individual reputable experts at very reputable institutions have been sent warnings to cease and desist or face deregistration.
But mostly patients aren't aware of this behind the scenes pressure on the profession.
It is a concern when medical experts and governments around the world cannot agree. Then we are asked to follow the government and its highly paid medical officers without the real opportunity to question the process within the context of our own individual concerns.
AHPRA's position statement says:
"it is important that practitioners inform their patient or client of their conscientious objection where relevant to the patient or client's treatment or care. In informing their patient or client of a conscientious objection to COVID-19 vaccination, practitioners must be careful not to discourage their patient or client from seeking vaccination. Practitioners authorised to prescribe and/or administer the vaccine but who have a conscientious objection must ensure appropriate referral options are provided for vaccination"
The Therapeutic Goods Act also restricts what doctors can tell the public about the vaccinations and the Therapeutic Goods Administration has restricted how they advertise.
Is a five-minute consultation enough time to find out if I will be safe?
For a job that can take up to 30 minutes per patient GPs are only being paid for five minutes to do a suitability consult, regardless of a patient's health conditions.
For most healthy people five minutes may be sufficient time. It is not however a one size fits all process.
I am receiving many concerning reports GP practices all around Australia are stating it can take up to 20 to 30 minutes to get an accurate patient history especially if the patient does not have a regular doctor. Filling out online forms is thorough enough. People and systems make mistakes, especially where the elderly are concerned.
I am concerned that GP practices will be forced to cut corners or simply withdraw services.
To add further pressure doctors and practices are being threatened with Medicare rorting audits if they encourage or charge for pre vaccinations so they can provide you with appropriate care.
As the GP led phase 1b of the vaccination rolls out, 500 GPs will be receiving a warning letter about their telehealth billing earlier in the pandemic. Is that just bad timing, or is the PSR timing it perfectly?
GPs, practices and doctors are being set up to fail when it comes to providing patients with proper care, including giving them the right time to make them feel comfortable about the process, and potentially, in terms of safety.
The Sydney Morning Herald reports that GPs should not be charging for a vaccine related consult.
If you want more time to discuss your concerns, the Government is effectively through financial means prohibiting patients from paying their GP for a pre-vaccination consultation whether it is free i.e. bulk billed by Medicare or not. As a patient you really do not have a choice.
This interferes with the doctor patient relationship.
A key underlying issue for the government was exposed as far back as 1980 in a High Court ruling in the General Practitioners Society v Commonwealth (1980) which found that "there is no explicit head of power under which the Federal Parliament can regulate private medical practice, in the sense of the physician-patient relationship … Medicare does not have a constitutional right to deliberate in that area as a government agency".
If a doctor does charge, they will be threatened with an investigation, and TMR readers know doctors cannot expect a fair process from the government.
From an ideological point of view it is understandable why a COVID vaccine consult needs to be free. Fees may prevent patients from rolling up.
From a practical point of view, you want to remove as much vaccination hesitancy as you can. Therefore it is important to encourage doctors and patients to seek each other out and have an uninhibited discussion where necessary.
To prohibit or discourage any pre-vaccination COVID related pre-appointment takes this ideological measure a step too far. It is counterproductive and unsafe.
Out of fear a GP may not say anything. As past history has shown the risks of being unfairly accused of rorting the Medicare system and facing deregistration is on the table.
GPs feeling pressured to cut corners or withdrawing their services because it is not safe to practice is the last thing we need.
Queue pressure
Understandably, as a patient, you may feel pressured because while you hold up a line of people ready to get vaccinated you know your doctor and or vaccinator may be restricted in giving you clear answers.
Other patients might be certain, and you will be annoying them.
Your GP and their practice will be under financial pressure to get your processed quickly, but any long hold up for someone who wants to understand their situation thoroughly will put pressure all around in a vaccination clinic situation.
It's not fair on anyone.
The vax-election rush
The October deadline to have all Australians vaccinated for COVID is a political deadline not a patient safety and sanity deadline.
The urgency to get vaccinated does not yet exist. Our emergency departments are not overcrowded with cases. We should use this time wisely.
Medicare is often used by government as a financial weapon to silence and curb clinical behaviour.
To this end I do not appreciate the Prime Minister running a "vax-election" campaign so we can meet his October 2021 deadline.
I am concerned that the government has, via regulation and economics, coerced our doctors not to openly and meaningfully discuss the vaccination issues with patients who need a longer consultation than just five minutes.
Losing your freedom of choice is unfair.
We are in the midst of setting another dangerous precedent that governments can do what they like and not be accountable for their actions. This makes for an unhealthier healthcare system moving forward.
Ultimately a face to face consult where a doctor can eyeball their patient is the most effective way to calm one's fears.
A possible solution as a patient
If patients understood their rights they could drive a solution here.
They have the right to schedule a long general healthcare consultation with their GP.
In such a consultation they can raise all their fears and needs regarding vaccination without the pressure that is being put upon them and their GP by the mandated vaccination process.
I no more like going to the doctor than visiting my dentist. It is not something I am proud of but like many I will always have a fear of coming out with a bigger problem than what I first went in. That's me though. A patient.
David Dahm is CEO and founder of the national medical and healthcare chartered accounting firm Health and Life, working with more than 1200 practices over 29 years.