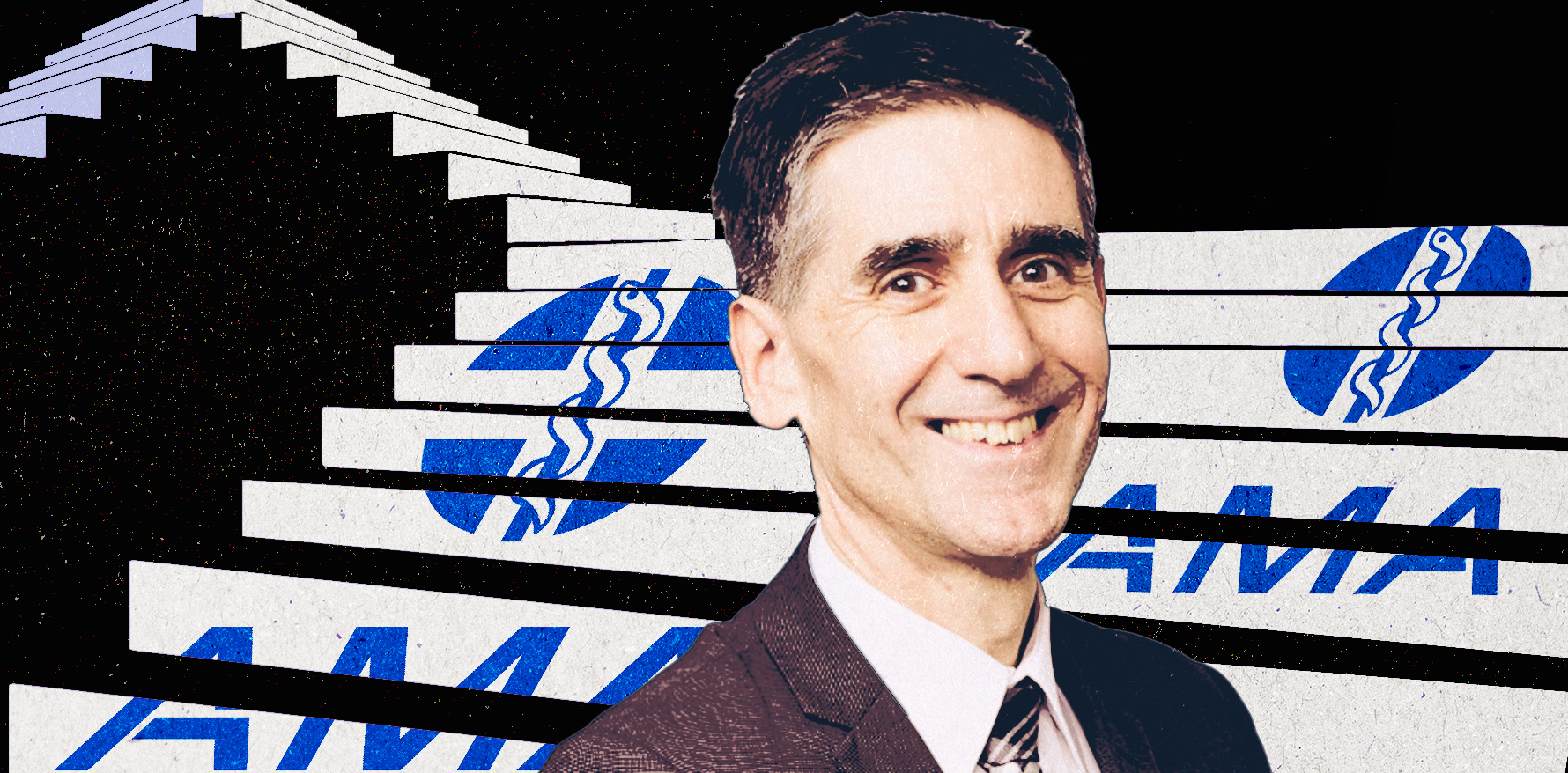 Stepping down from the AMA presidency in the middle of a health crisis has brought mixed feelings, says Dr Tony Bartone.
When the Melbourne GP returned to full-time general practice last month, he found himself explaining to some of his elderly patients, who assumed he had resigned from the AMA, that his elected position had just come to its natural end.
His initial two-year presidency was extended by two months so the association could plan a COVID-safe national conference to elect its next leader.
It was at this conference at the start of August that Dr Bartone passed the baton to newly elected AMA President, Dr Omar Khorshid, an orthopaedic surgeon from WA.
And while Dr Bartone knows Dr Khorshid will continue the same fight, he felt he was leaving the leadership just as Victoria was facing increased community transmission of COVID-19.
"I was in the position of being a president during one of the largest health crises that we've had to deal with as a nation for over 100 years," he tells The Medical Republic, in an interview recorded for our podcast.
"That came with responsibilities, but also came with opportunity to really try and assist in galvanising the efforts of health resources, medical practitioners and the wider health system and using this to assist government through advocacy to get the necessary processes and procedures in place."
This included the fast-tracked release of telehealth item numbers in March, and ensuring health professionals had access to adequate PPE.
Reflecting on his time as president, Dr Bartone says a significant amount of his tenure was spent either dealing with the issues of air quality from the 2019-20 summer bushfires, or responding to the COVID-19 pandemic.
"Nearly a quarter of my time was spent on factors which took me away from the reasons that I was elected in the first place, and that was always about ensuring that general practice had the appropriate bandwidth and recognition by all parts of the health system," he says.
"It's about having all parts of the government, both state and federal, consider appropriate funding and appropriate resourcing for our general practice framework.
"General practices are obviously that glue that holds everything together and I think many of our state and federal leaders have realised the importance of general practice during the COVID pandemic."
But general practice requires more than short-term praise from government or symbolic pats on the back, Dr Bartone says.
The challenge is now to cement the notion that general practice plays a vital role in the community and provides better results for a smaller cost.
Despite being a crucial part of the COVID frontline, GPs remain at a considerable disadvantage in their bid to be taken seriously by government.
"Even only recently, I didn't have visibility of which patients at our clinic were being diagnosed as COVID-positive by the external testing facilities, because we weren't being notified by the government facilities," Dr Bartone says.
To afford general practice the attention it deserves, Dr Bartone says state and territory governments need to understand how their purses benefit from the existing system.
"If we are keeping patients out of hospital for longer or preventing their first presentation, the beneficiary is obviously the state governments – but they don't innovate or contribute in any way to the funding of general practice," he says.
"We need to understand those drivers and impediments to the appropriate funding of general practice."
Even if he's no longer AMA president, Dr Bartone says he's not willing to walk away from the fight.
"You just can't simply walk away from your role overnight, and many of my patients have put up with my various AMA roles for almost eight years now.
"I'm dedicated to continuing to look after the patient cohort I have, and I take pride in advocating and being part of their care options."