26 April 2021
A headache in a bottle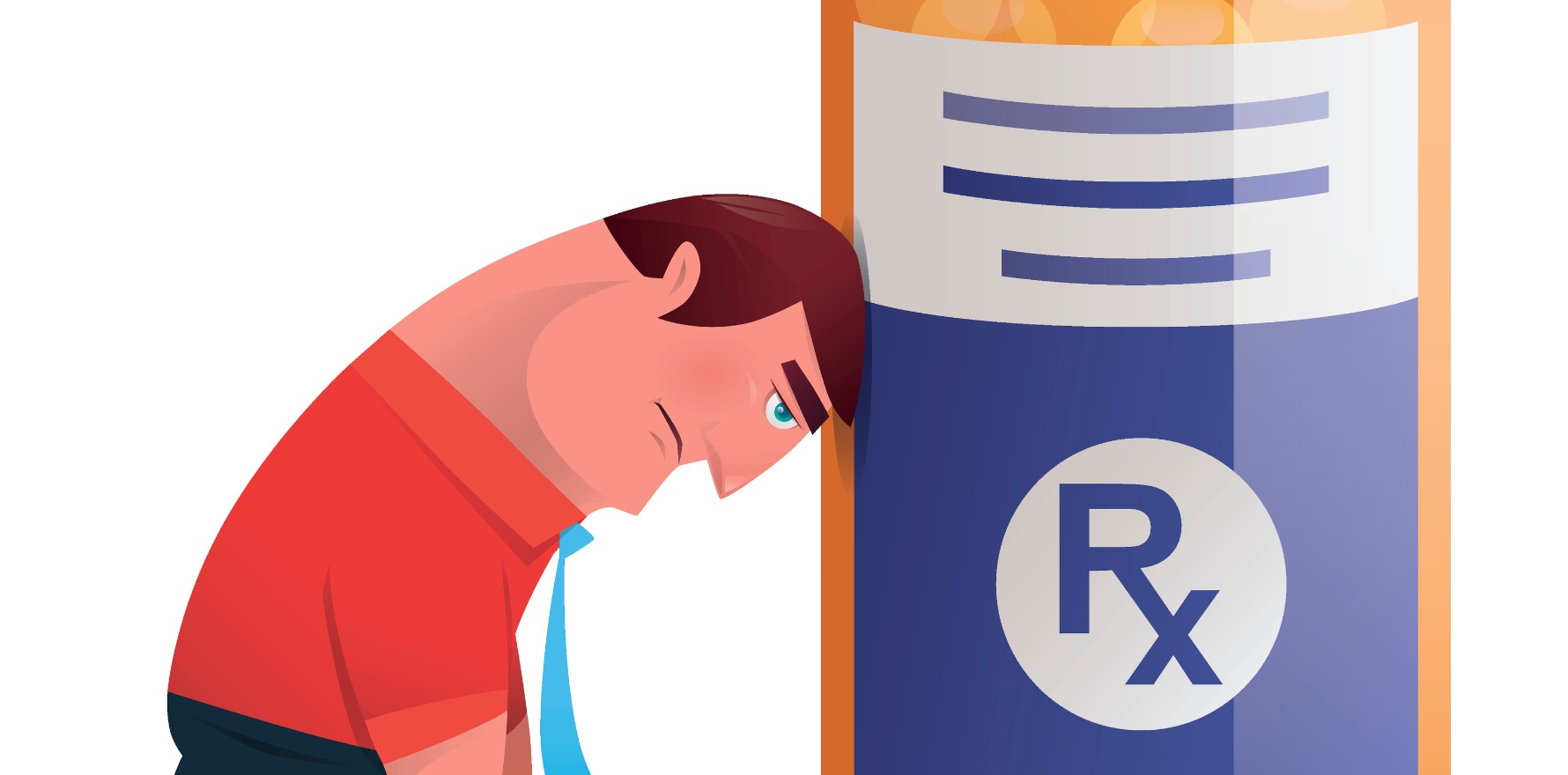 There are some sound arguments for active ingredient prescribing but patient confusion has not been accounted for.
---
It was my third such patient in a week.
Beryl had left a message with our reception: I had forgotten to give her a script for Renitec Plus when she'd been in for her consultation earlier that day.
Actually I hadn't.
She had the script for "enalapril maleate and hydrochlorothiazide", all properly printed, dated and signed in her bag – she just didn't realise it was the same thing. And that's despite me explaining the latest prescribing software magic whereby I now type in some very familiar brand name and the printer spits out some often very unpronounceable active ingredient.
I know my patient demographic is possibly a little older than most – but have you had the same problem? Patients confused about what they are taking? I'm not talking about the straightforward frusemide or thyroxine – it's more the combination tablets, or creams or puffers. Or the pain-killers or antibiotics. Medications you really don't want the patient to get confused about. And don't even start with the biologics!
I know, I know – this generic prescribing has been pushed for years. And I do understand that for many years while I might have written a brand name, at the chemist the patient was offered and often accepted a generic with a different brand name. But, in general, the patients knew what was happening – the medication would have "same as xxx" printed on the label by the chemist who made the swap and/or the generic brand name was very similar to the original one on the script.
Courtesy of the sometimes very complex sounding active ingredient, this is now a whole new ballgame. Nowhere on the scripts I print does the brand name I originally typed in appear – even in brackets or small print.
I sound like I'm against generics. Of course, I'm not. I totally understand we need to support lower costs to the PBS if we are to help ensure its long-term viability. And patients certainly need to offered a cheaper alternative if available.
An article published by NPS Medicinewise last September outlined the reasoning behind the move to make generic prescribing mandatory from February 1 this year.
"Active ingredient prescribing aims to … support conversation between consumers, prescribers and pharmacists about options for generic and biosimilar medicines that contain the same active ingredients (and are often cheaper)," they wrote.
All very well, but when they cited an "increase in patients' understanding of the medicines they are taking" as another major driver of the move, it really did make me wonder how widely they'd tested this theory before introducing it.
Let's get real here. It's all about the money.
I can imagine the manufacturers of generics will be rubbing their hands with glee.
And those pharmacy chains, the ones that dispense huge volumes of generics and therefore can do special deals with manufacturers and buying in bulk (like warehouse buying if you will), would also have to be considered big winners in all this.
I've heard arguments on both sides of the business equation about this topic. Those that believe generic prescribing will stop big pharma trying to influence prescribers about any product that has a generic equivalent which most people would say is a good thing. Others believe the move will inherently reward those companies that only manufacture generics and contribute nothing in terms of research and development of new therapeutics. It will also act as a disincentive for pharma companies to develop new products as a short patent life followed by generic prescribing will make it harder to recoup the cost of developing that drug and bringing it to the Australian market.
There is a validity to all these arguments for and against, but that's not my forte. Ultimately, for GPs, our litmus test has to be "is it better for the patient?" And to date, I've got to say no.
In the past, patients often found it hard to remember brand names. These patients are going to have no hope with some of these generic names. Even a young woman remembering they had a trial of "ethinyl oestradiol and levonorgestrel" rather than Femme-tabs in the past is a big ask and might be important for future prescribing.
And if I'm truly honest, a good part of my frustration with the advent of this mandatory requirement is that I have had no control over it. I will type in one word and out of the printer will come another. There is no acknowledgement of what I actually typed. The bean-counters have invaded my consultation room and who says they know what is best for my patient sitting in front of me?
I had a friend who had a theory that researchers created generic drug names that were impossible to pronounce so that people would automatically revert to the much simpler brand name. If he's right then our poor patients are going to be in a pickle now.
In the meantime I plan to continue scribbling brand names in the corner of my scripts – at least until I can find a shortcut on my scriptwriting program that will do it for me.
At the very least, it might save Beryl a return visit!