19 May 2020
A chance to pitch your medtech idea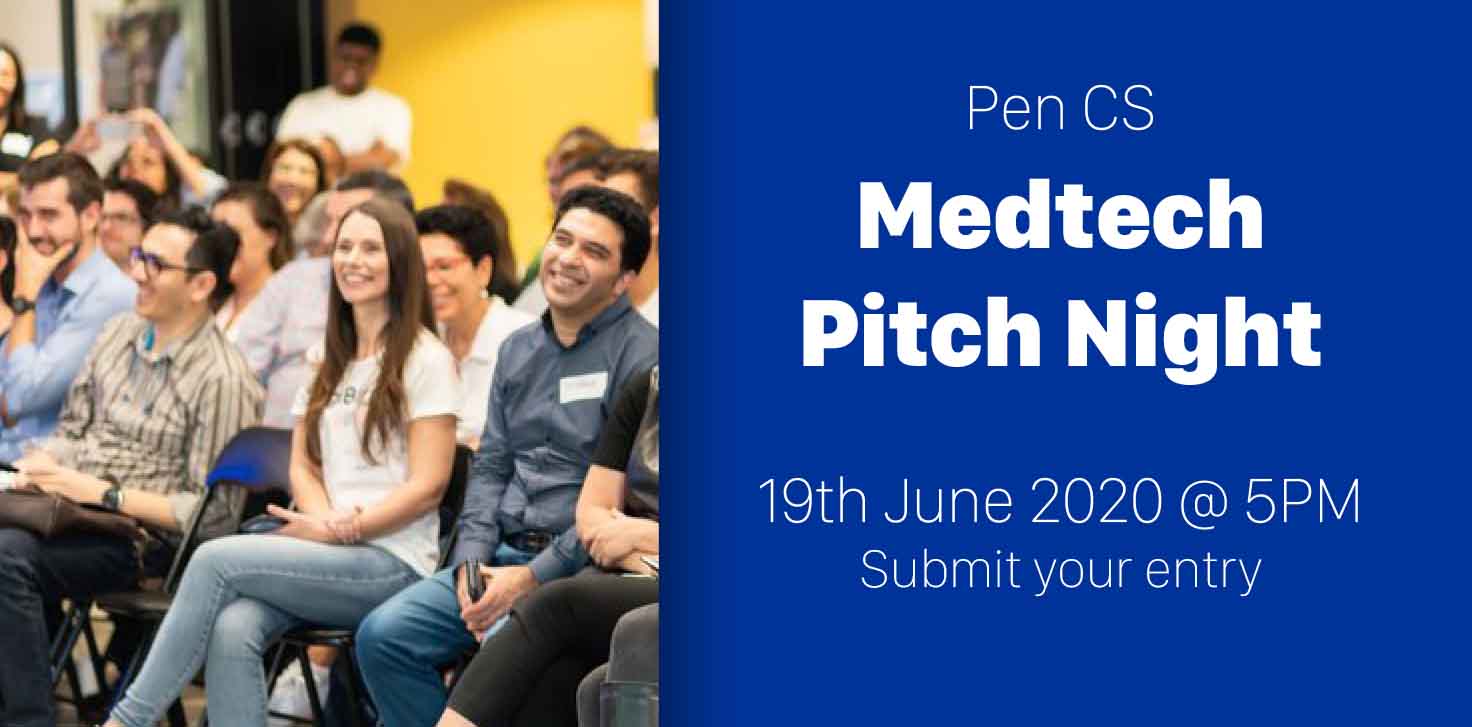 Submissions are now open for the Pen CS Medtech pitch night - an initiative designed to support data-driven improvement in general practice
---
Pen CS Medtech Pitch Night, hosted with Fishburners, is an initiative designed to support data-driven improvement in general practice.
This event provides the chance for innovative technology applications to receive support for distribution and engagement in general practice. It is open to all Australian companies who meet eligibility criteria, data governance requirements and clinical guidelines.
"The primary goal of clinical decision support is to improve patient outcomes, increase provider satisfaction, optimise general practice workflow and serve affordable care, using data-driven improvement," said Managing Director Edweana Wenkart.
"The Pitch Night will showcase a selection of applications which will be viewed by a judging panel."
Event Details
The Pen CS Medtech Pitch Night will be held virtually online at 5pm on Friday 19th June 2020 via Zoom. Submit your application by 5th June 2020 to be considered.
Call for Submissions
The Pen CS Medtech Pitch Night is open to emerging start-ups and established organisations whose application meets one of the following criteria.
 Optimises workflow for healthcare providers, especially doctors
 Links data from outside the general practice to provide a more complete view of the patient record
Saves doctors time and money
Supports Accreditation, billing efficiency, continuous professional development and other administrative requirements for general practice staff and doctors Follow Pen CS on LinkedIn for the latest event updates.
Successful Applicants
Successful applicants will be invited to participate in the Pen CS Medtech Pitch Night, where they will be judged by a panel of three industry professionals. Winners of the Pitch Night will be given the opportunity to work with Pen CS to provide innovation to healthcare providers in the form of a Topbar App.
Pen CS will work with you to adhere to Topbar guidelines, data governance requirements, and to meet the requirements of the Topbar Clinical Advisory Group.
Pen CS Contact Details
Jessica McKenzie, Communications Coordinator, jessica.mckenzie@pencs.com.au, 0432 192 257 Helen Huynh, Public Relations Assistant, helen.huynh@pencs.com.au, 0434 191 816
About Pen CS
Pen CS, founded in 1993, is the market leader in patient to population health analytics software in primary care. Pen CS eco system includes more than 6,100 general practices with over 22 million patient records per month, Australia-wide.
About Topbar
Topbar is a clinical decision support platform now available Australia-wide and in use in more than 4,800 general practices. The unique value of Topbar is:
 One-click access from Topbar saves doctors 15 minutes, as they do not have to leave the clinical information system to interchange between software platforms.
 Topbar supports a systemic approach for 'health promotion and preventive care' matched to the RACGP Standards for general practice, 5th edition.
 Topbar may focus doctors towards 'outcome-based care', matched to Quality Improvement initiatives for population health.
 Topbar conforms to one of Bodenheimer's '10 Building Blocks of High-Performing Primary Care', namely 'data-driven improvement'.